Nicki Minaj Kicks Off Tour: Her Craziest Concert Looks
Nicki Minaj
 kicked off her big concert tour on Monday in Chicago then headed to Detroit's Fox Theatre on Tuesday. And so far, reviews of the performances have been a mixed bag. 
One writer for the Detroit News was so unimpressed, he called parts of the show "deadly dull." Ouch.
Minaj's music has been put through the ringer lately (most famously by New York radio DJ Peter Rosenberg who called her hit song "Starships" a "sell-out record"). And fans are questioning whether the rapper has traded street cred for big record sales. (She voices a woolly mammoth in Ice Age 4. Point made.)
But really, we're not going to see her tour anyway. We just want to see what she's wearing. 
For your viewing pleasure, a peek at some of our favorite on-stage outfits: 
Bride of Frankenstein meets Jazzercise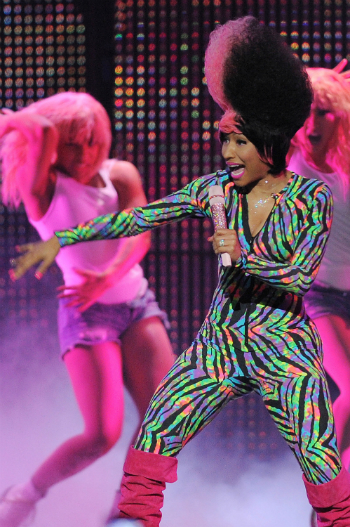 Cheek Chic?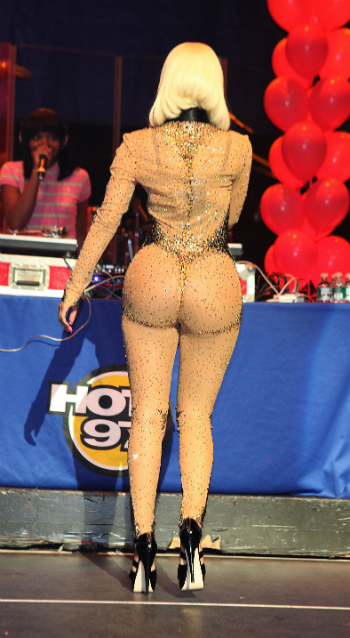 Can't Miss Her in a Crowd…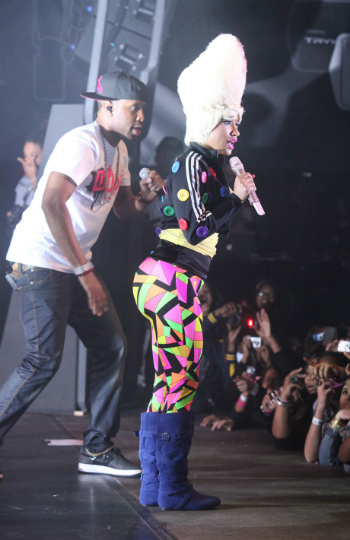 Disney Princess Hair + '80s R&B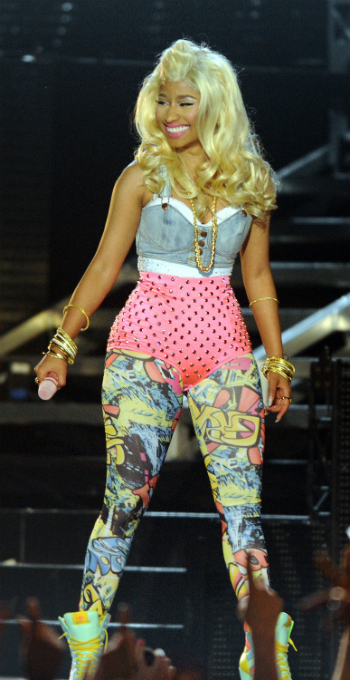 More:
[Photos: Wenn]