Nicki Minaj Joins the Nip Slip Hall of Fame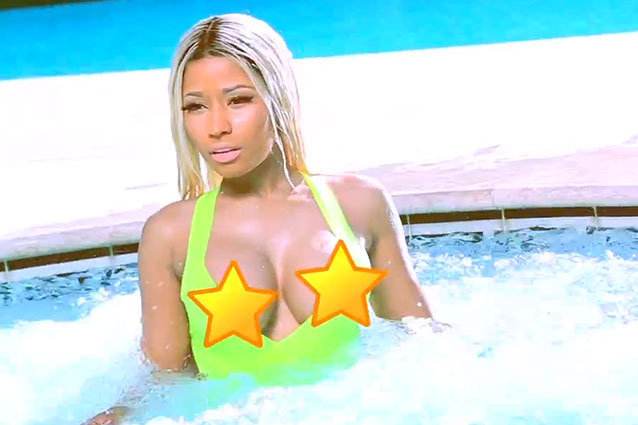 Nicki Minaj's breasts just want to be free. No bathing suit nor dress designed by mere mortals is strong enough to contain their vitality. When Nicki Minaj's bosom decides to cast aside the restrictive yoke of fabric and underwire, when her buxom cleavage wishes to burst forth and gain audience with the world, nothing can be done to restrain it. And while her nipples are basking in the sunlight for all photographers and passersby to see, Nicki is all like, whatever. 
In a behind-the-scenes vlog (will this term ever not sound dumb?) for the filming of Lil Wayne's music video for "High School," Minaj is seen looking sultry in a jacuzzi when her nipples escape from her tiny green swimsuit. Minaj poses, fixes her hair, walks towards the camera, and then pours herself back into her suit. Never one to act shy, Minaj was in no rush to cover up. 
RELATED: Nicki Minaj, Don't You Dare Stop Dressing With Flare
This was, after all, only the most recent in a long string of nip slips the rapper has suffered. Minaj's girls claimed the spotlight live on BET's 106 & Park in November 2012 as well as on Good Morning America  in August 2011. Oh yeah, and it happened during her UK tour in October of 2012, too. 
Minaj now ranks among the top nip slip offenders (at least by our unofficial calculation — getting a diffinitive count of that sort of thing brings you down a deep, dark, Internet black hole). Here are four ladies that, along with Minaj, round out the top five biggest nip slip perpetrators. 
Lady Gaga
Mother Monster is very comfortable in her skin — after all, she was born that way. So much so that she hardly notices when her nipples are showing on the red carpet… or on stage… or signing autographs… to name a few.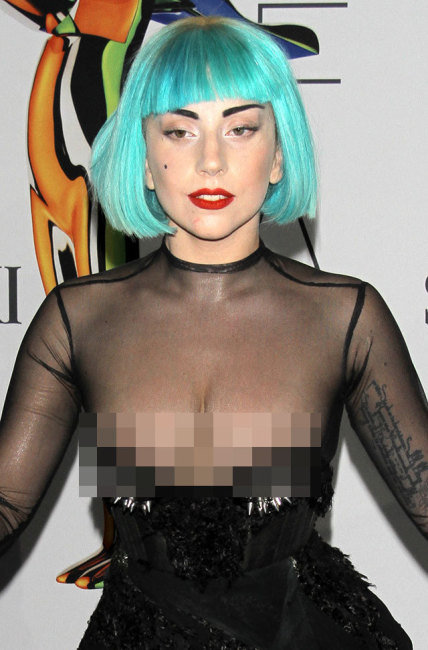 RELATED: Top 10 Awards Show Wardrobe Malfunctions
Rihanna
Rihanna loves taking risqué photos of herself, so it's not surprising that every now and again (and again, and again) she reveals a little bit too much.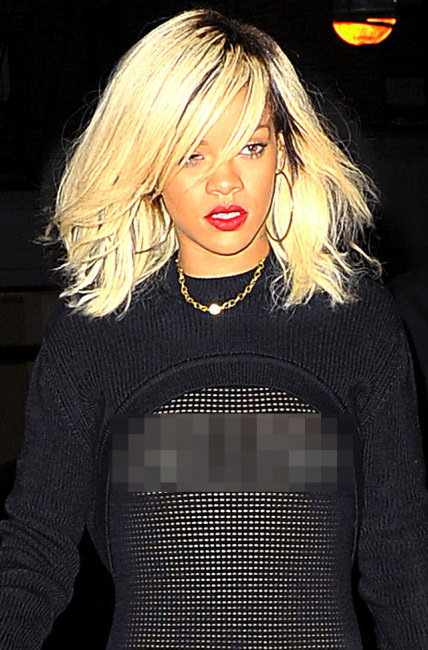 Tara Reid
Class act Tara Reid is knowing for being a bit sloppy, but when her dress slipped all the way down at a party for P. Diddy in 2004 without the star blinking an eye she achieved a whole new level of hot mess.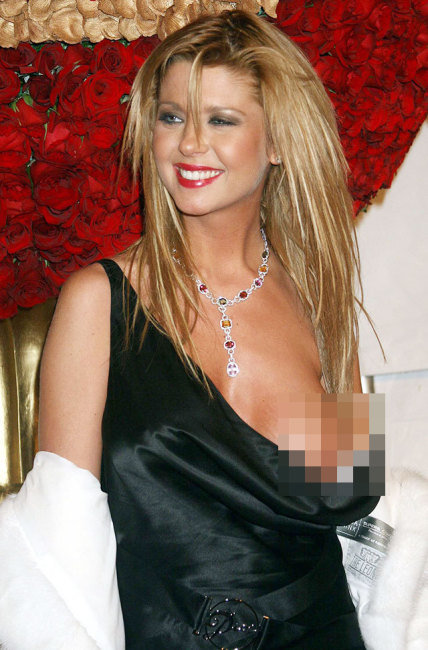 Lindsay Lohan
And then there's Ms. Lohan, whose bosoms are out more often then they are in.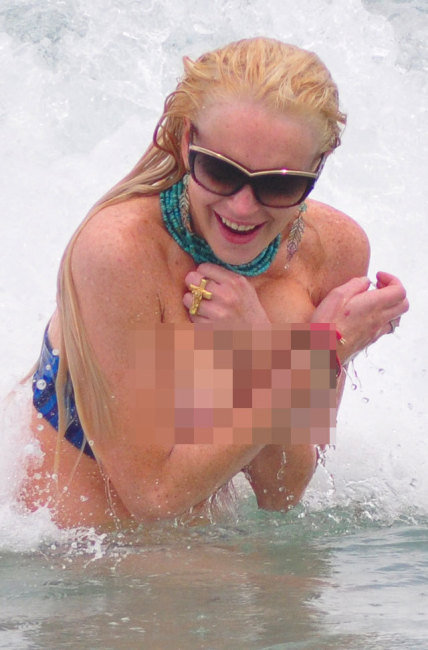 Follow Abbey On Twitter @AbbeyStone
[Photo Credit: Grizz Lee/Youtube; INFphoto; Henry Lamb/Photowire/BEImages/Rex USA; Sharpshooter Images/Splash News; Dara Kushner/INFGoff]
---
You Might Also Like:


15 Oscar-Winning Nude Scenes


Young Jack Black Is Totally Unrecognizable