Predicting the Awkwardness in Nina Dobrev and Derek Hough's Relationship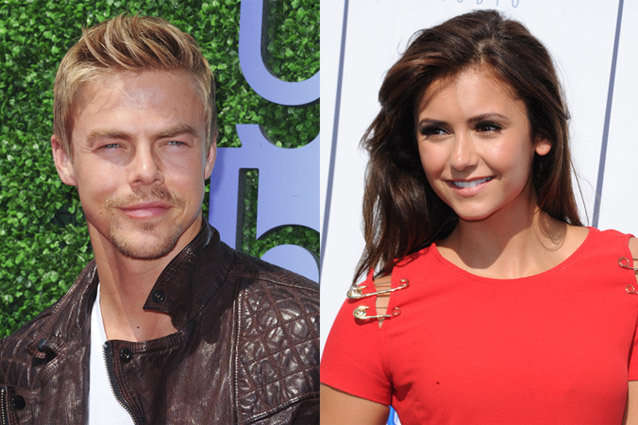 Apega/wenn.com/Dvsil/iphotolive.com
The confirmation of Nina Dobrev and Derek Hough as a couple is cute for all of five seconds… then the awkwardness of the situation sets in. Dobrev's career, friendships, and future romances are all in jeoprady, and we're counting down the ways that this one relationship could pose a problem for the Vampire Diaries star…
Career: Dobrev spent the last three years dating her Vampire Diaries co-star Ian Somerhalder. This union was beloved by fans who begged for a real life Damon-Elena romance. Unfortunately, their characters never hooked up in the show while the couple was together. Instead, The Vampire Diaries will have Dobrev and Somerhalder get together in the upcoming season. We expect filming will be a completely comfortable affair, except if Hough ever decides to visit the set….
Romantic Relationship: Dobrev fans loved her relationship with Somerhalder, and while it seems the two continue to be friends, the actress' public comments about both Hough and Somerhalder may cause tension in her new relationship, and stir up unflattering gossip. Dobrev recently instagrammed pictures of both men, one of Hough, congratulating him on his Emmy win, then another of Somerhalder, congratulationg him on his Visionaries Award (below). Dobrev seems to be paying both men equal public attention, and this may spell trouble for the Hough/Dobrev relationship.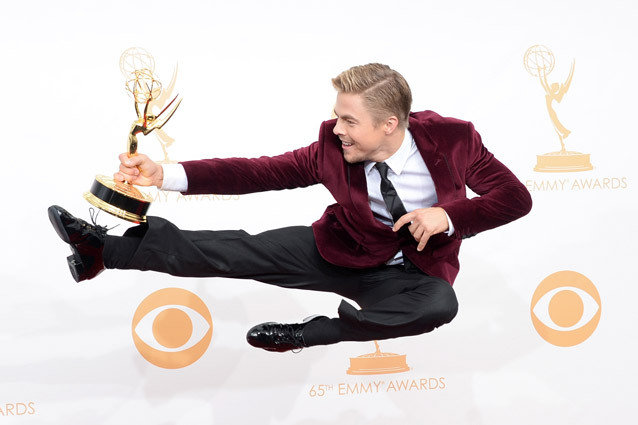 Jason Merritt/Getty Images
"@Derekhough !!!!!!!! #EMMYWINNER I cant express in 140 characters how unbelievably excited+incredibly proud I am of you. You deserve this :)"
"@iansomerhalder VISIONARIES Award?!? Thats amazing+in such good company. Frieda Pinto,President of Mexico Etc."
Public Image: Dobrev was the September covergirl of Cosmopolitan magazine. In her interview, which she most likely gave in July, Dobrev stated, "I've been a relationship girl, and I've been in long-term relationships my whole life until this point, so I think I'm looking forward to spending some time with myself and finding myself again… I'm just discovering different sides of me and growing and then I'll figure out what I like in a man when I see it." However, reports are claiming that Dobrev and Hough began dating in August, just a few weeks after she gave the interview, and just two months after she broke up with Somerhalder. Not exactly a role model for learning to live on your own. 
Friendship: It has been widely understood that Dobrev and Julianne Hough, Derek's sister, are the best of friends. In fact, Julianne introduced Dobrev and Derek. But, if this relationship doesn't work out, it is very likely that Dobrev will lose both her boyfriend and her best friend, a fate that no girl wants to go through. 
Good luck Nina, you're going to need it. 
More:
Ian Somerhalder and Nina Dobrev Split
On the Couch: a Vampire Who Needs a Little Feud
Nina Dobrev Wants to Open Yoga Studio
Follow @hollywood_com
| 
Follow @lexi_smail | 
---
From Our Partners:


A Complete History Of Twerking (1993-2013) (Vh1)


15 Stars Share Secrets of their Sex Lives (Celebuzz)