No Doubt's Next Album Finally Has a Release Date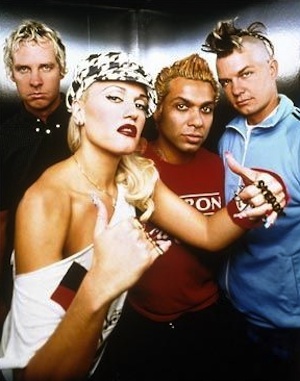 No Doubt said it would release a new album before Christmas last year, but after the date was pushed back and Gwen Stefani described their writing process as "desperate," the LP's future looked, well, doubtful. Yet on Friday, the group shared some big news: The album will finally be released on September 25, 2012.
In a message posted on their website, the band said, "We hope you like the new video and the big news – the new album will be out on September 25th. We are incredibly excited to share the new music with you. Ear candy coming your way!" They added, "Thank you all so much for your support over the last 25 years. We're really proud of our new album and we hope you love it as much as we do."
Just to make things official, No Doubt also shared a cute video of themselves bumbling the announcement:
More:
'Idol' Top 7 Preview: For the Love of Seacrest, Avoid These Songs!
'American Idol' Rankings: Gwen Stefani Lights a Fire Under the Top 8
Celebrity Weddings We Wish We Were Invited To
[NME]