Now, Rihanna Is Beating Chris Brown — In Album Sales, That Is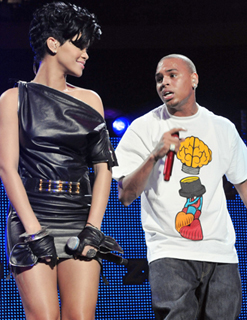 Will anyone ever say the names Rihanna and Chris Brown in the same breath without thinking about that awful now-infamous 2009 beating? 
The complicated, dysfunctional pair may never live it down — and they've only really added fuel to the fire through the years, breaking up and making up and breaking up again.  
But today, Rihanna finally got a little more payback. Brown's new album Fortune debuted at No. 1 on the Billboard 200 chart selling 134,000 copies in its first week. But…
Compare that to Rihanna, whose latest album Talk That Talk hit stores in December, selling 197,040 in its first week. That's 63,040 more copies for RiRi. 
Now, that's a battle we can get behind.