15 Reasons '*NSYNC' Is Still a Great Album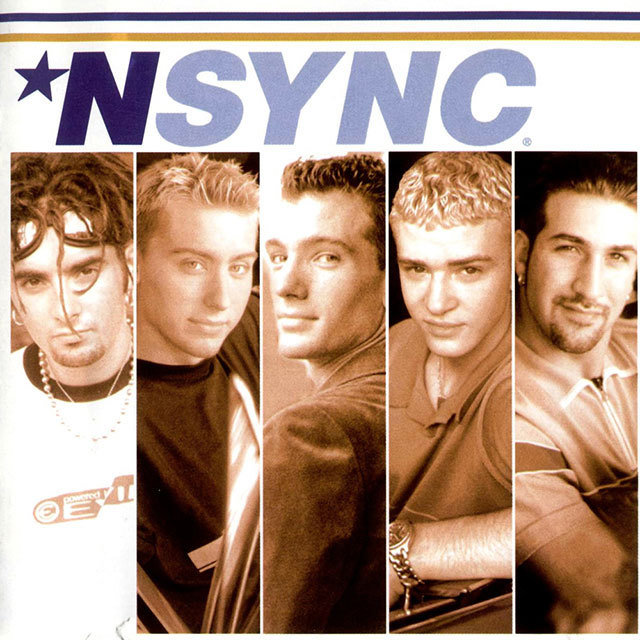 For those of us who spent many a tween-aged afternoon memorizing every word of 'NSync's first album *NSYNC, pouring over the pages of the square, glossy paper insert and memorizing Justin, Joey, Chris, Lance, and JC's sepia-toned images, this weekend marked a momentous occasion: *NSYNC turned 15 years old on March 24. But despite the '90s-tastic content of the first album from the boy band that ruled the world, the simple act of listening to any one of its 13 songs (yes, even "Giddy Up") can send us right back into that baby pink caccoon where Tiger Beat pages doubled as wallpaper and it was perfectly acceptable to cry when listening to "God Must Have Spent a Little More Time On You." 
RELATED: Justin Timberlake's 'Mirrors' Video Leaves Us With So Many Questions
And in case that's not enough, here are 15 reasons we still love this album: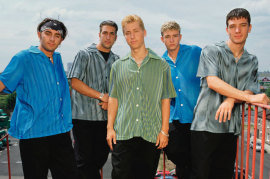 1. We can't help it. We still know every. single. word. Sometimes we catch ourselves singing the songs in our sleep.
2. "Tearin' Up My Heart" can still make you dance like a uncoordinated teenager in baggy jeans and oversized DC sneakers. 
3. Justin Timberlake was rocking his ramen hair and doing so proudly. You know you like this look, girl.
4. Chris Kirkpatrick had yet to be called "Pineapple head" and the confidence showed. Look at that aggressive snarl.
5. If it wasn't for this album, we probably never would have known the exquisite album that is The 20/20 Experience.
RELATED: Justin Timberlake's 20/20 Experience  Will Have a Part II
6. "God Must Have Spent a Little More Time on You" is a religious experience. It still reminds us of the smell of watermelon Bubblicious and what it was like to lay on your bedroom floor while singing the words as if, at 13 years old, you fully understood what love was. 
7. It's really hard to argue with numbers: 10,000,000 albums were sold in the U.S. alone. 
8. German and UK editions of *NSYNC mean remixes and bonus tracks, to enhance your nostalgic listening journey. 
9. The lyrics of "Here We Go" are still the goal for every fete, party people. 
10. It's because of "Thinking Of You (I Drive Myself Crazy)" we, as a culture, were granted one of the greatest* music videos of all time. 
*See, hilarious video using five crazy-eyed singers in a padded cell singing about losing their girlfriends. Gold. 
RELATED: Justin Timberlake's Best Timberweek Sketch
11. We learned that the only thing you can give a rich girl is your love. (See: "For the Girl Who Has Everything")
12. Admit it: you still know the wiggly-kneed, pointing-from-one-corner-of-the-room-to-the-other dance to "I Want You Back." (And you are willing to use it at any moment.)
13. Thanks to the presence of a Christopher Cross cover ("Sailing"), you could always get your parents to play it at least once on long road trips (a gesture you soon followed by playing the disc on repeat in your Discman).  
14. Okay, most of these songs are terrible, but loving them was an introduction to rebellion. Take that, music critics. 
15. Whether or not you're too cool to admit it, this album was basically the soundtrack of your adolescent development. 
(Don't worry, we won't judge you when you listen to the album on repeat all day. Just remember Spotify has a "Private Listening" feature.)
Follow Kelsea on Twitter @KelseaStahler
[Photo Credit: Mike Pryor/Getty Images]
---
You Might Also Like:


15 Oscar-Winning Nude Scenes


10 Insane 'Star Wars' Moments You Didn't Notice