Of Course Lady Gaga Will Be the First Person to Sing in Space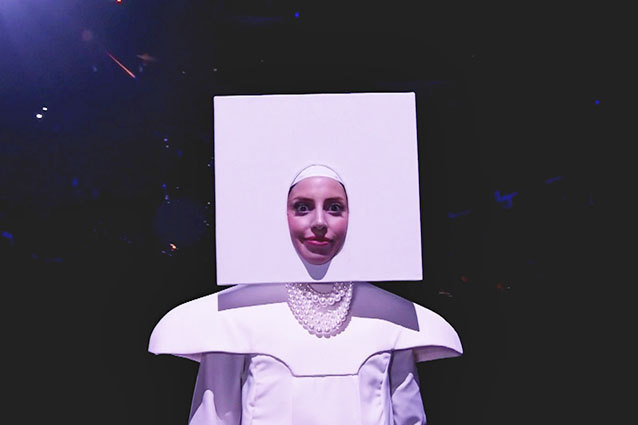 MTV/WENN
Surprising? Not exactly. It seems perfectly fitting that Lady Gaga, who made her name by shocking the world with her insane outfits and outrageous comments, is now planning on being the first singer to perform in outer space. According to US Weekly, Gaga is set to blast off in 2015… with her entourage in tow, obviously. 
Reports state that Gaga and company will board the Virgin Galactic ship during the Zero G Colony high-tech musical festival held in New Mexico. The three-day event will take place at the Spaceport America and will feature the newest music technology as well as other high-profile entertainers. Gaga will perform one song, in space, at dawn on the third and final day of the festival. 
A source says that Gaga must "…do a month of vocal training because of the atmosphere," and claims that this historic performance will be "like nothing the world has seen before." And, although Gaga's space excursion will take place about six months after the first commercial Virgin Galactic flight, she has prepared for the worst and "…taken out a ridiculous life insurance policy!"
Well, Gaga, let us wish you luck by saying: may the force be with you, may you not have to call Houston, and may you live long and prosper.