'Once Upon a Time' Stars Jennifer Morrison and Sebastian Stan Are Dating
It seems happily ever afters really can exist for the characters of Storybrooke. Following in the footsteps of Ginnifer Goodwin and Josh Dallas — their relationship became public in April — fellow costars Jennifer Morrison, 33, and Sebastian Stan, 28, are now also dating, People reports.
"They met on set and are now exclusive," a source says. "They started dating three months ago. They seem to be really happy together, but are trying to take things slow." And while dating your co-worker is almost as common as breathing in Hollywood, this coupling seems especially intriguing given their first on-camera rendezvous (you know, when he ties her up in his house and forces her to make a magic hat).
Sure, it may not have the fairytale-esque feel to it like our Snow White and Prince Charming plot line, but the love story of the Mad Hatter and Storybrooke's heroine still deserves to be told. Behold, Morrison and Stan's happily ever after in picture form!
Once Upon a Time, a girl named Emma hit on a boy named Jefferson with her little yellow Volkswagen.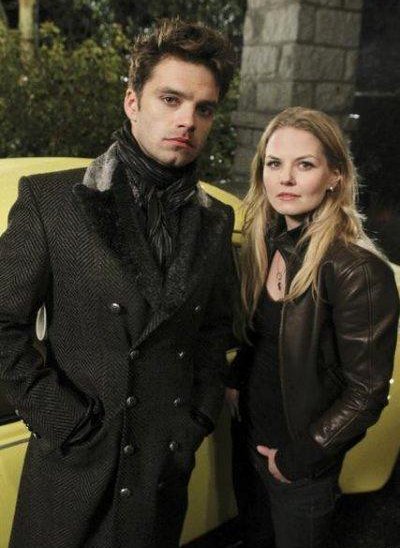 As an apology, Emma offered to drive Jefferson home.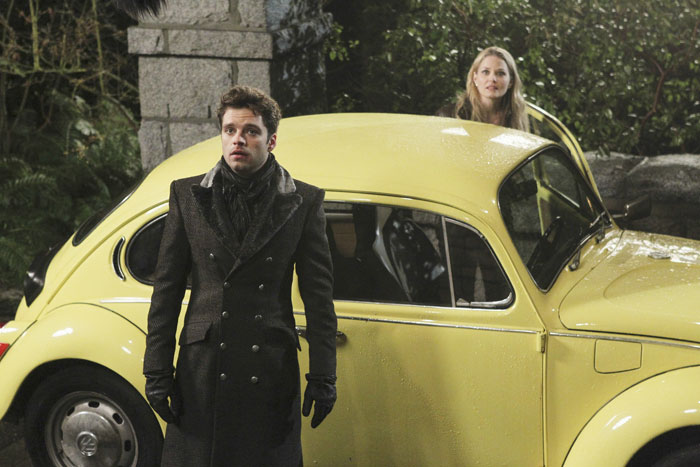 Little did she know that she was falling in love into a trap…
"Make me a hat, woman!" Jefferson said. "I only want you to see me when I look my best."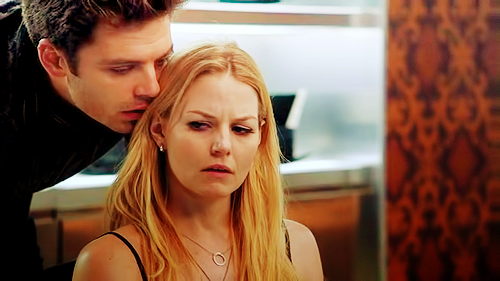 "You had me at Mad Hatter."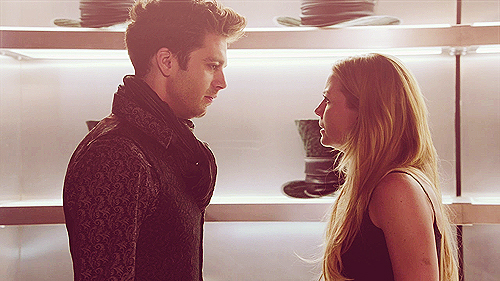 And they both lived hat-fully ever after.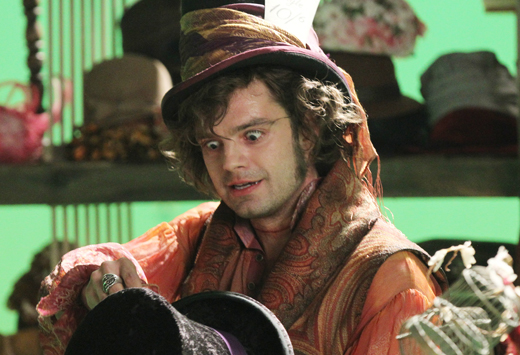 Follow Kelly on Twitter @KellyBean0415
[Photo credit: ABC]
More:
Once Upon a Time Recap: Emma Falls Down the Rabbit Hole
House Finale: Once Upon a Time Star Jennifer Morrison Returns to Princeton-Plainsboro
Jennifer Morrison of Once Upon A Time Says Fairytales are 'About Self Discovery'