One Direction's Track 'Best Song Ever' Leaks, Is Pretty Dang Good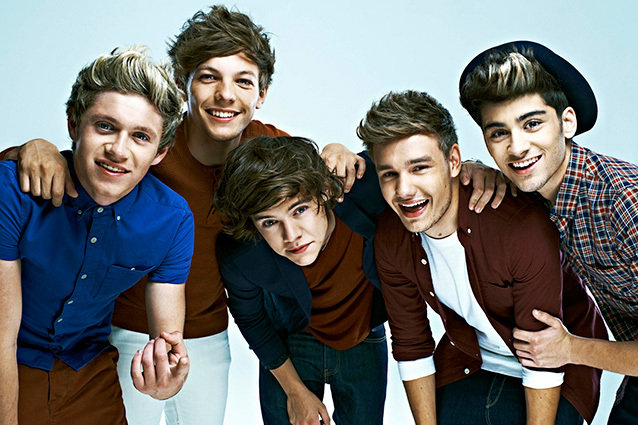 In this age of digitally savvy consumers, it's truly a difficult task to keep anything under wraps. But as unfortunate as that is for the artists who slave over their music, fans surely don't mind getting an early listen when tracks leak. Directioners were in for quite a treat on Thursday when One Direction's highly anticipated track "Best Song Ever" hit the Internet in advance of its official July 22 release. 
The question on everyone's mind: Is this in fact the best song ever? It's definitely super catchy, cutesy, and makes you want to dance along. Featuring a bumping beat, "Best Song Ever" is one of those songs you feel like you already know all the words to — even though it's only your first time hearing it.  
The song also boasts more mature lyrics than we heard in the boy band's former hits. One Direction gushes, "[She] said I had a dirty mouth/ But she kissed me like she meant it!" Okay, it's not that scandalous, but it's definitely raunchier than, "Get out of my head / And fall into my arms instead." And yes, we'd totally plant a smooch on Harry, Niall, Zayn, Louis, or Liam anytime, anywhere. 
The tune was first teased in the trailer for the famous fivesome's upcoming film "This Is Us," but now fans of the handsome British group can listen to the song in full above. Listen while you can, because we're sure One Direction's PR team is already scavenging through the Internet at lightning speed to take down every upload of the leaked track.
Follow Cori on Twitter @gimmegimmeCOR
Follow Hollywood.com on Twitter @Hollywood_com 
More:
One Direction Drops Trailer for 'This Is Us'
Why Does One Direction Get Away With Overly Sexualized Behavior?
A Directioner Reacts to One Direction's Brand New Movie Poster
---
From Our Partners


Battle of the Bikini Bodies (Celebuzz)


Complete Guide to Strippers in Movies and TV (Vh1)