One Direction Turns Down Condom Deal: 5 Other Sexy Celebrity Products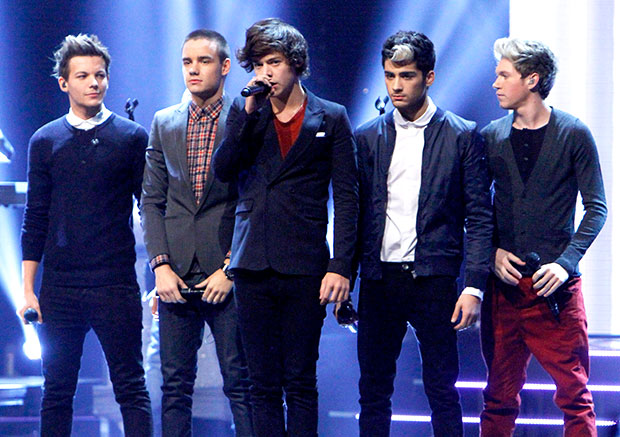 No means no! British boy band One Direction has turned down the opportunity to become poster children for safe sex in the U.S. by promoting condoms, the Irish Daily Star reports. Considering their average fan is approximately 12-years-old and/or your little sister, the gents decided they want to appear asexual just a bit longer. 
According to the Star, a source claims that no sum of money could make the boys budge from their firm stance. "The offer was enormous and even tied into a safe sex organisation in the US. It came from one of the biggest brands in the world," says the source. "While the boys didn't sneer at the money, they felt their fans were slightly too young. They are promoting dolls and games, so that's the age group who are buying."
In a 2011 interview, a prescient GQ asked the guys if they would ever consider endorsing condoms. "We're not going to go down that road…" said 20-year-old Louis Tomlinson. Harry Styles, the 18-year-old currently canoodling Taylor Swift, was quick to add, "Though we are all for safe sex."
While Tomlinson, Styles, and bandmates Niall Horan (18), Liam Payne (18), and Zayn Malik (19) may have passed on this grown-up endorsement for now, there's no guarantee that their faces won't end up on some risqué products without their go-ahead in the future. And, really, songs like "Up All Night," "Rock Me," and "Beggin' On Your Knees" are just prime to appear on a condom wrapper or box. Below are five other celebrities who have become the face of sexytimes products — with or without their consent.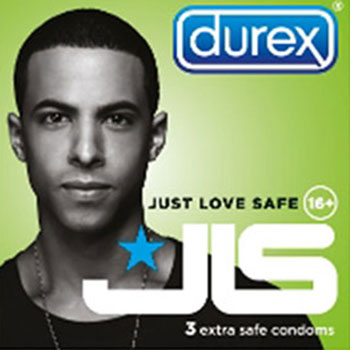 British Boy Band JLS for Durex Condoms
This is the endorsement that prompted GQ to ask One Direction about condom promotion in the first place (and most likely the company behind One Direction's rejected offer). Ads for the condoms say, "They've teamed up with Durex to get you all thinking about safe sex, and we've launched exclusive Just Love Safe packs of Extra Safe condoms in support of the newly launched JLS Charitable Foundation." Admirable.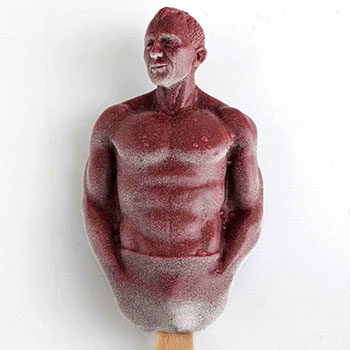 Shirtless Daniel Craig Ice Pops
Now, Del Monte Superfruit Smoothies' License to Chill ice pop (shaped like Daniel Craig's nekkid torso) isn't as explicitly sexual as something like condoms, but come on. It's a frozen dessert…shaped like a hot man… you put in your mouth and, well, you know.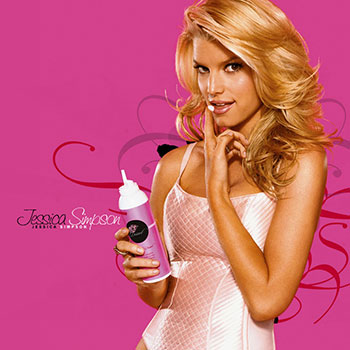 Jessica Simpson's Dessert Treats
In 2004, Jessica Simpson launched a line of edible cosmetics, which she named Dessert Treats. Products include "Whipped Body Cream, pout-perfecting Lip Plumping Candy, decadent Body Frosting, or other body-beautifying yummies."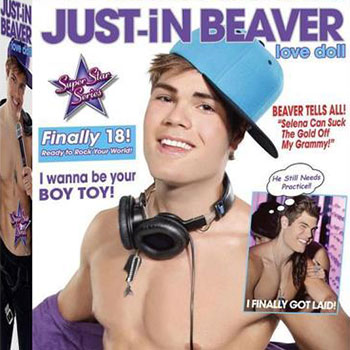 Just-in Beaver Love Doll
"I wanna be your boy toy!" the box proclaims. And Selena Gomez gets a shoutout, too! Clearly, Justin Bieber didn't put his personal stamp of approval on this adults-only toy. Heh, Just-in Beaver. It's a play on words!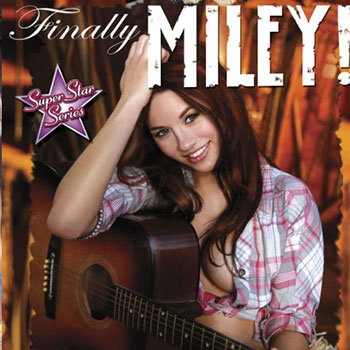 Finally Miley! Sex Doll
Miley Cyrus reportedly sued Pipedream Productions, the company behind this gem, for "defamation of character" when this classy product was released. On the bright side, at least Miley was in good company — in addition to the Justin Bieber likeness (above), Pipedream Productions makes dolls that resemble Lady Gaga, Beyoncé, Christina Aguilera and more.
Suddenly that safe sex deal isn't looking so bad, eh One Direction?
Follow Abbey Stone on Twitter @abbeystone
[Photo Credit: WENN]
More:
Taylor Swift Strolls With 'One Direction' Hunk Harry Styles… And a Baby?
One Direction Tops Taylor Swift, But Rihanna's Ready to Overthrow
One Direction to Love You Even Though You'll Never Love Yourself — VIDEO
You Might Also Like:

Jake Harper to Disappear on 'Two and a Half Men'? 6 TV Kids Who Vanished