Oops! She Did it Again: Britney Spears and Jason Trawick Break Up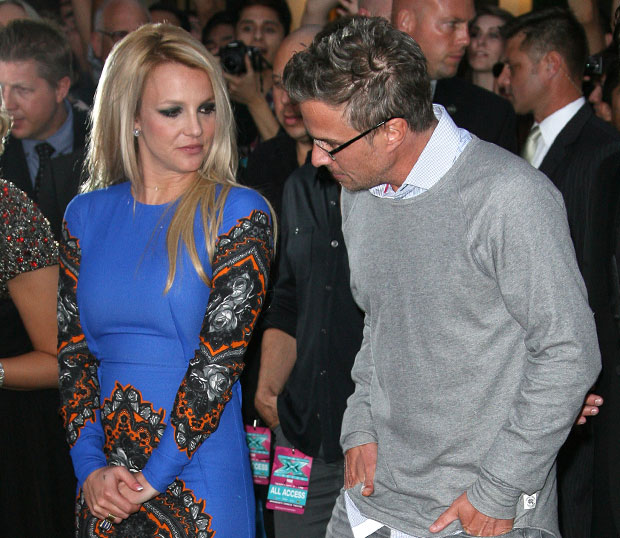 Well this has certainly been a week of changes for Britney Spears. First the singer announced that she will not return to The X Factor next year, and now the pop singer has ended her relationship with fiancé Jason Trawick.
According to People, Spears and Trawick have decided to part ways, but there are no hard feelings between the two. Spears' rep Jeff Raymond says, "Britney Spears and Jason Trawick have mutually agreed to end their one-year engagement. As two mature adults, they came to the difficult decision to go their separate ways while continuing to remain friends."
In a statement released to People, the former X Factor judge reveals, "Jason and I have decided to call off our engagement. I'll always adore him and we will remain great friends." Adds the 41-year-old Trawick, "As this chapter ends for us a new one begins. I love and cherish her and her boys and we will be close forever."
The princess of pop and her former agent began dating in 2009, and the couple got engaged in December of 2011.
What do you think of Spears' split? Will you miss her on The X Factor next season? Sound off in the comments below!
Follow Leanne on Twitter @LeanneAguilera
[Photo Credit: Wenn]
MORE:
Britney Spears is Definitely Leaving 'The X Factor'
Britney Spears on 'The X Factor', 'Lost', 'Heroes' — Remembering TV's 10 Biggest Letdowns
Britney Spears To Be Fired From 'The X Factor' — REPORT

25 Risqué Miley Cyrus Stage Outfits (Celebuzz)