How 'Sleepy Hollow' Star Orlando Jones Is Diversifying Emoticons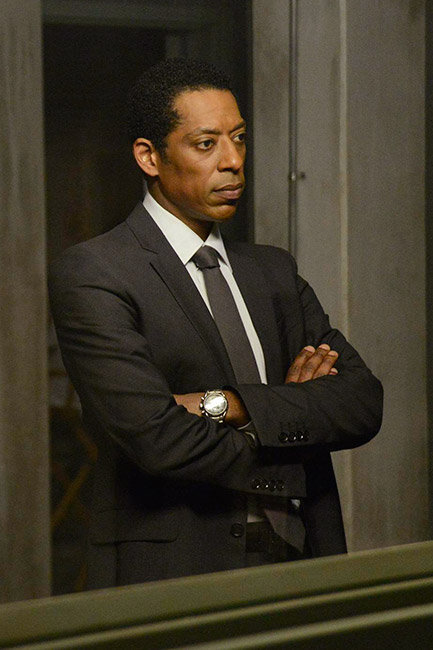 FOX Broadcasting
Fox phenomenon Sleepy Hollow may be enjoying its first hiatus after a banner freshman season, but star Orlando Jones hasn't spent it hanging about. The actor and comedian has led the way in the show's online fan interaction, live-tweeting new episodes, tumbling fan art, and even recommending a few naughty pieces of fan fiction to his 114,000+ followers. Now he's doing his part to change the way we tweet and text.
Emoticons cover all manner of moods and activities and can be used to communicate anything from "I'm laughing at what you just wrote," to "I'm being chased by a headless horseman, please send help." But through his daily virtual interactions with friends, family, and an adoring fanbase, Jones noticed that the standard emoticon apps don't offer any racial or cultural diversity. So, to represent a wider range social media users and avid texters, Jones' company iROC Emoticons will produce smileys that deviate from the standard sunshine yellow.
Jones debuted a few of iROC's creations when he appeared on Arsenio. Rick James and Arsenio himself have been immortalized as emoticons, as has Miley Cyrus, who Jones notes once tweeted about the lack of diversity in the smiley library. The actor claims not to be an effusive emoticon user himself ("That ain't sexy for me."), but maybe iROC will change the mind of its own CEO. It's sure to be a favorite with Jones's daughter; especially since he took on the project to enable her to feel better represented in pop culture.
The app is gearing up for launch right now, but you can sign up to receive updates at the iROC Tumblr page.
Will you use iROC for your emoticon needs? Let us know in the comments!