Our 10 Favorite Silver Foxes
When The Adjustment Bureau hits theaters this weekend, I'm sure we'll all be looking forward to some of that Matt Damon charm, but he's not the only draw for us ladies. The film also stars John Slattery and since he's one of our favorite silver foxes, we thought now would be an appropriate time to share our top ten gray-haired heart-breakers of all time. So what makes for a fantastic silver fox? Well, it's not just a salt and pepper or gray set of locks. There's a certain je ne sais quoi about these men. Many are funny, dapper, or distinguished. Many are well-dressed, have an alluring quality in their voices, or are just so damn good at their job that it's sexy. So without further ado, here are our favorite silver foxes, in no particular order.

John Slattery
Even before he got into movies, or started wooing ladies as Mad Men's Roger Sterling, or selling Lincolns as a super sexy car to anyone with a pulse, Slattery was still breaking hearts — just on a smaller scale. He not only sweet-talked Eva Longoria's character into marriage on Desperate Housewives, he also did the same thing to Sex and The City's Carrie Bradshaw; and he played a very important and powerful politician each time. It's hard to pinpoint why, but Slattery is undeniably sexy. There's a reason no one questions the hold Roger Sterling has on Christina Hendricks' Joanie.

Clint Eastwood
Are you really going to argue with Dirty Harry? Really? That's not possible. Then you have all the spaghetti westerns he starred in like The Good The Bad and The Ugly. Those roles alone should give anyone enough reason to swoon, but let's add to it his multiple Oscars as a director and his turns as a composer and even as the mayor of Carmel, California. He's also served as a member of the California State Park and Recreation Commission and taken many other efforts to protect and preserve California's natural beauty. So wait, he's a great actor, great director and he cares about the environment? Awww.That's what we call a jackpot, ladies.

George Clooney
Words are failing me, because if I need to explain why Clooney is a total babe you're probably deaf and blind and aren't reading this anyway. The voice, the smirk, the talent, the muscles, the brains, the sense of humor — it all works together to create a man who's irresistible to pretty much any woman ever. Why do you think he's dated so many women who look like they were created in a Victoria's Secret laboratory? Because he's unrealistically sexy. Let's add to this that he cares about the world SO MUCH. He recently contracted malaria because he was in the Sudan helping Google and the UN stop a civil war from breaking out. Read that again, because I've seen it 10 times and I'm still in disbelief. I'm going to have to stop because I'm about to faint just thinking about him.

Anderson Cooper
Smart, sexy, svelt; what more can you ask for? Cooper probably gains most of his points for being a well-spoken journalist who recently risked his life to broadcast the crisis in Egypt, but even before his death defying reporting last month, he was still a total broadcast babe. So maybe you've never watched Anderson Cooper 360 — which I'll admit was getting a little fluffy on the news side for a while there — or you were annoyed with his Kathy Griffin-assisted New Year's hosting gig, but just look at him in that suit and tell me he's not attractive. Go ahead and try because I guarantee I won't comprehend a word of it. He's a silver fox; case closed.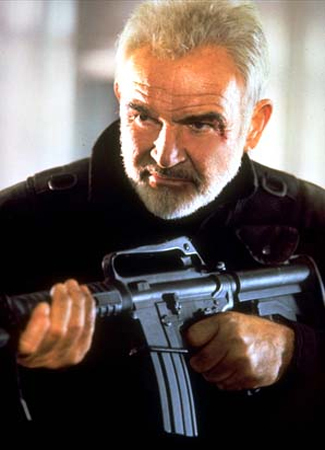 Sean Connery
The original James Bond may be 80 years old now, but he's a classic silver fox and to be fair, he's probably one of the best looking men to ever reach that age bracket. Connery's iconic Scottish brogue is a symbol of classic Hollywood and classic badassery, even in his old age, I think most people would be unwise to cross him. He's always been one of the best wooers of women and I think his legacy will always reflect that. Heck, I've shamefully seen First Knight TWICE just because he plays King Arthur in it. If you need more proof, check with People. They named him the "Sexiest Man of the Century" in 1999. Can't really argue with that, can you?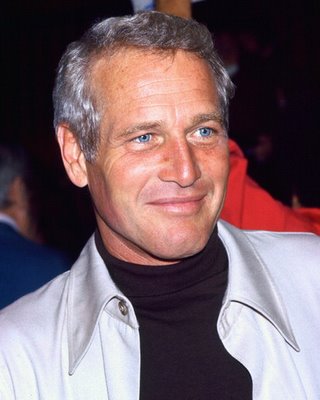 Paul Newman
Here we have a man who I know every movie fan misses immensely. He was not only the picture of Hollywood glamor. He didn't only have a 1000 watt smile. He didn't only have the most piercingly beautiful blue eyes to ever sell salad dressing. He was a talented and beloved actor and director and race car driver and humanitarian. He's like the original Clooney except he also drove race cars and I'm pretty sure Clooney has no plans to put his face on boxes of delicious popcorn.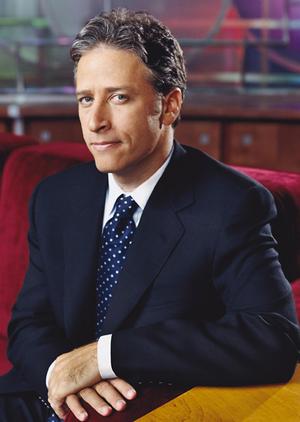 Jon Stewart
Here we have another political hottie. Stewart is hilarious; spewing his pointed and biting political commentary four nights a week and holding many crooked pundits and politicians more accountable than any governing body.  Someone who's the smart and funny and strikes fear in the hearts of Bill O'Reilly and politicians alike and wears those incredibly well tailored suits is worthy of our attention.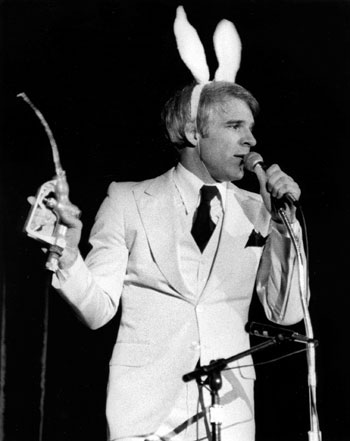 Steve Martin
Yeah, he's getting a little past his stage where he could be considered terribly foxy, but let me remind you that Martin has fulfilled the silver part of the silver fox title for as long as we've known him as a comedian. From the time he sang "King Tut" on SNL, to the time he named his dog "Shithead" in The Jerk, to playing The Father of the Bride, Martin's got the funnyman appeal with a little touch of that undefinable quality we mentioned up top. Add to all of this that he's a pretty talented banjo player and damn good author and you've got the total package.

Eric Dane
Oh hello, Dr. McSteamy. You don't have to actually watch Grey's Anatomy to understand why this guy made our list. Just look at that jawline and those alluring eyes; they're like the Death Star's tractor beam and we're as helpless as the Millenium Falcon. (Sometimes I can only explain things in Star Wars terms. It's a disease; they're still researching the cure. In simple terms, that whole Death Star thing means he's sexy.)

Ted Danson
Danson's a silver fox that we love because of his old television persona, Sam from Cheers. The reason he's still foxy now that the show has been over for so many years is because he's taken that Sam Malone charm and aged it like a fine wine, combining it with his famous snark and parlaying it into roles like George Christopher on Bored to Death. Or maybe it's the way he somehow pulls off the aging Clark Kent look, but does it really matter? He's a bona fide silver fox, end of story.