Oxford Dictionary's Word of the Year: GIF! So Here Are Some GIFS.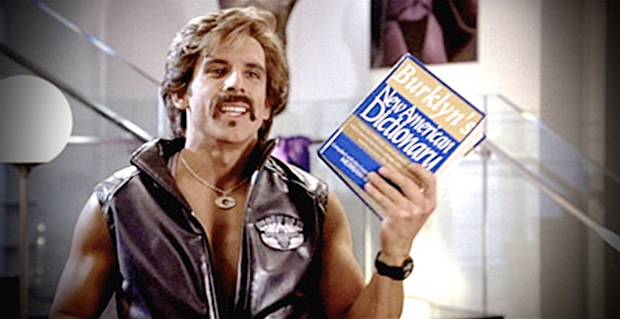 Words. They're the building blocks of language, which is the Millennium Falcon LEGO set of society. We need words. We need them to express our thoughts and feelings — to request that our salad dressings be delivered on the side, to lambast our fathers' political opinions, to demand that your coworkers not spoil this week's Walking Dead because you haven't had time to watch it yet. It is important to have an open appreciation for the bounties language, and it is important for language itself to be forever open to growth and progress; it should evolve to include new words as they amount and become necessities in our frequently changing society. But language should not be limitless. There has to be somewhere that we draw the line — a point at which a word is just not, hope as it might, a word.
But on occasion, these words do spring from the lexicon — the chatter of the young being the most ardent perpetrator — and find their homes in our ears, then our mouths, and ultimately, our dictionaries. Ordinarily, those of us most displeased by the entry of quasi-words into our official language can shrug the matter off and simply choose not to use the vile offenses to verbal communication. But sometimes, in cases like the Oxford Dictionary's latest pronouncement of "Word of the Year," we might find ourselves far too perturbed to let the matter slide. Those of you who consider yourselves members of this company might want to turn back now, for the rage instilled by the mainstay publication's pick for this year could be too much to bare. The word, as chosen by Oxford Dictionary to represent the lingual achievements of 2012, is GIF.
That's right. The shorthand moniker for Graphic Interchange Format, an acronym you'll ordinarily find resting beside a dot in your Internet search history, has been deemed the English tongue's most prominent venture this year. For all longstanding linguaphiles and idiom idolaters, the announcement will incite the crawling of at least three layers of skin. But don't exemplify your outrage in acts of violence or of vandalism, in lengthy tirades or some manifestation of social activism. No. There is only one way to truly and appropriately vocalize how you feel about this matter: in GIFs.
So, without further ado, here's a bunch of GIFs to express our reaction to hearing the news about GIF being named Oxford Dictionary's Word of the Year.
"Hey, did you hear what Oxford named its Word of the Year for 2012?"

"Don't get too excited. It's GIF."
"Seriously! Look it up yourself if you don't believe me!"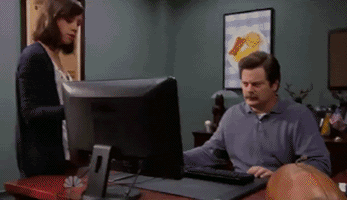 "Told you. So how do you feel now?"
"That's not big enough. This is the Word of the Year, for goodness sake!"
"That's better. And what do you have to say to the Oxford people?"
"That's about the size of it. So what else is going on?"
"Oh, um… all right…"
Take to the Internet and express your feelings with GIFs of your own!
[Photo Credit: 20th Century Fox]
More:
Channing Tatum Officially Named the Sexiest Man Alive
Let's Play 'Taylor Swift or 1950s Etiquette Manual?'
'Twilight: Breaking Dawn – Part 2′: Why Rob Pattinson Wants to Be a Sex Scene Director — VIDEO

'Twilight Saga: Breaking Dawn — Part 2' Star Kristen Stewart on 'Twilight' Finale: I'm 'Desperate' For a Job Now (VIDEO)
(Celebuzz)