Painter Thomas Kinkade Dies at 54: Inside his Multi-Million Dollar Empire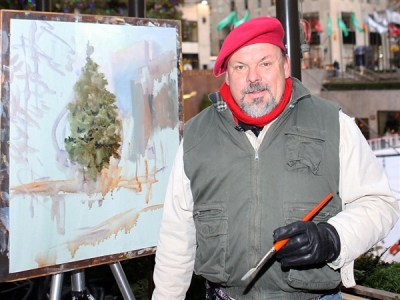 When artist Thomas Kinkade — who died unexpectedly of natural causes at the age of 54 — passed away on Friday he not only left behind his wife and four children, but also a multi-million dollar empire.
The "Painter of Light" became known for his brushwork paintings of idyllic cottages, landscapes, and churches that cost anywhere from hundreds of dollars to more than $10,000. It wasn't long before they were being reproduced to hang in the homes of an estimated 1 in 20 people.
His fast following reportedly earned him more than $50 million in less than a decade, thanks also to his partnership with big name brands like Wal-Mart and Hallmark. He was also the author and subject of more than 100 books, many of which landed on the top of the New York Times bestsellers list.
Yet despite his wealth, the California native was an avid supporter of non-profit organizations and often lauded for his generous donations.