Patti Page, 'Tennessee Waltz' Singer, Dies at 85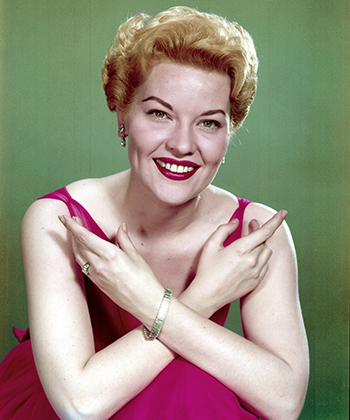 Singer Patti Page, who rose to fame in the 1950s as one of the original pop princesses, has died at the age of 85, the New York Times reports. Page was living in an Encinitas, Calif. retirement community at the time of her death.
Page was known for what the Times refers to as "sentimental, soothing, sometimes silly" songs like "Tennessee Waltz," and "How Much Is That Doggie in the Window?" and "Old Cape Cod." Her career began in the post-World War II, post-big band era, when simple, unsophisticated songs were en vogue.
Because she was most famous before the Grammy Awards began in 1959, she won her only Grammy for the recording of a live concert in 1999.
Follow Jean on Twitter @hijean
[PHOTO CREDIT: WENN]
More:
Paparazzi Killed While Snapping Pics of Justin Bieber's Car
'American Idol' Champ Injured in Car Crash
Veteran Character Actor Charles Durning Dead at 89

'Les Mis': Who's Who of the Cast — PICS