PETA vs. Lady Gaga: The Battle of Gaga's Summer Furs
What did Lady Gaga think would happen when she decided that her latest fashion statement would be sporting fur coats in the middle of the summer? First she posed wrapped up in a wolf fur for a Machete Kills movie poster. Then she wore a bright pink coat during a trip to Vera Wang Bridal House in New York City on Aug. 7. And yet again, Gaga stepped out in completely different fur in Sofia, Bulgaria on Monday. Of course PETA is going to have something to say. Following Gaga's latest fur-wearing stunt, PETA Senior Vice President Dan Matthews wrote a passionate open letter to Gaga calling her out on her "violent cruelty" towards animals.
Matthews writes:
"Dear Gaga,
Many of your gay fans, I among them, have long admired what you told Ellen: "I hate fur and I don't wear fur." I included a link because these recent photos of you in fox and rabbit and with a wolf carcass make it appear that you have amnesia. I'm also including this brief video hosted by Tim Gunn showing the violent cruelty that you promote when you wear fur. What happened? Are your stylists telling you that it's fake, or are you a turncoat? Many gays are animal advocates because we recognize that the same arrogance and indifference that some have toward animal suffering has at times been directed toward us personally because of our orientation. PETA has long participated in Pride events around the country, and just last week, we helped lead protests against Chick-fil-A. But by wearing those dumb furs in a heat wave, you're making yourself a target just like the mindless Kim Kardashian. As we plan our fall campaigns, please tell us whether what you gracefully told Ellen was heartfelt or just a pose."
PETA tells Hollywood.com in statement: "We hope Lady Gaga will go back and watch the video footage that we sent her of animals killed for their fur and remember why she was against wearing fur in the first place. We've written to her several times and have not received a response — but based on the designers and the look of the coats, we believe that they are real furs."
Gaga is known for her wild costumes and ridiculously high Alexander McQueen heels. She's even opted to wear a dress made solely out of raw meat (controversial much?). But since fur-wearing has always been under scrutiny, will she finally let someone else dictate what she wears?
Gaga took to Twitter to share her feelings on the subject, and to clarify that her furs are in fact real. "For those press and such who are writing about whether or not my fur is actually real, please don't forget to credit the designer HERMES. Thank You! LOVE, gaga" she wrote. Hollywood.com reached out to Gaga's rep for comment.
Check out Gaga's furry finds below:
Gaga's Latest Fur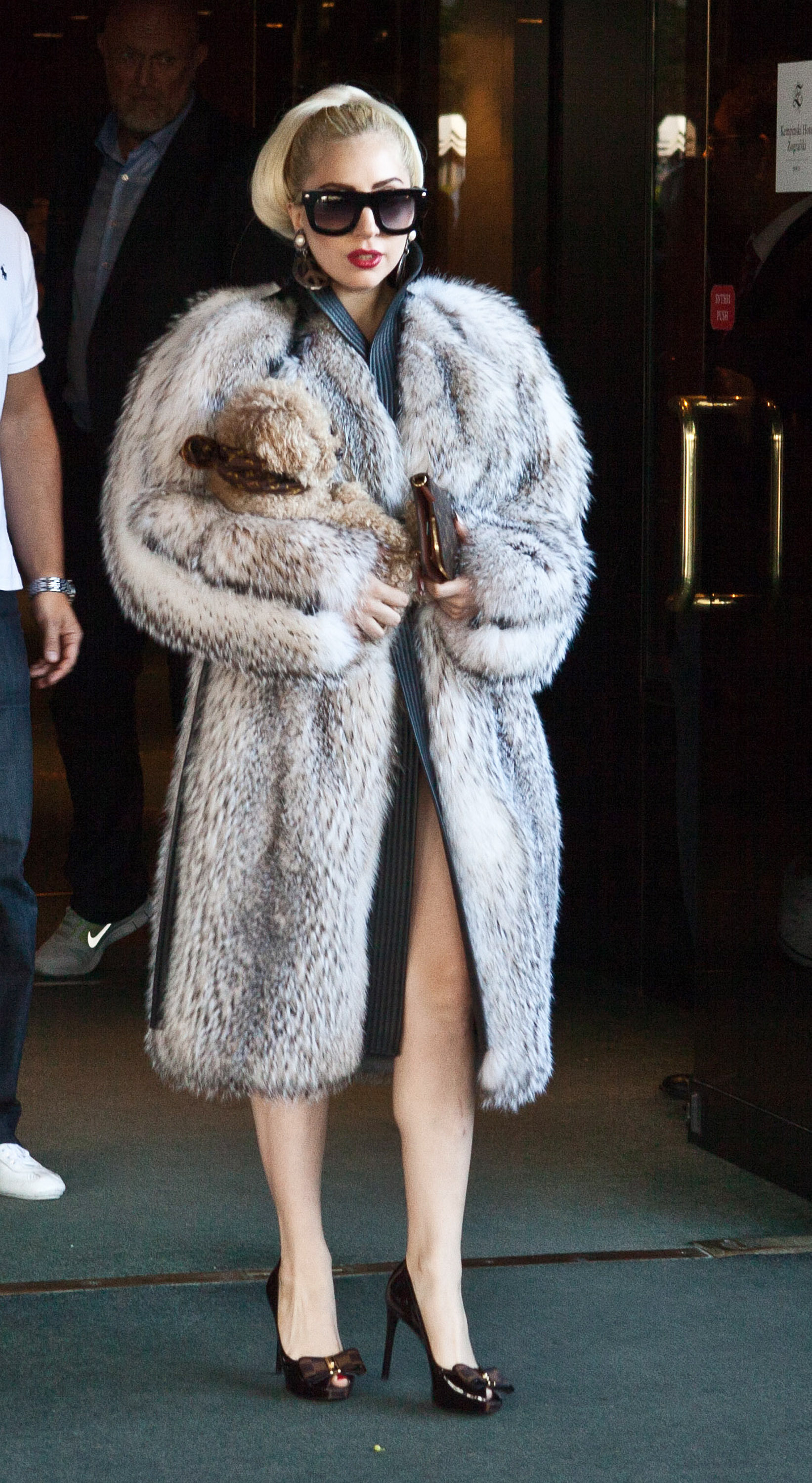 Gaga's Pink Fur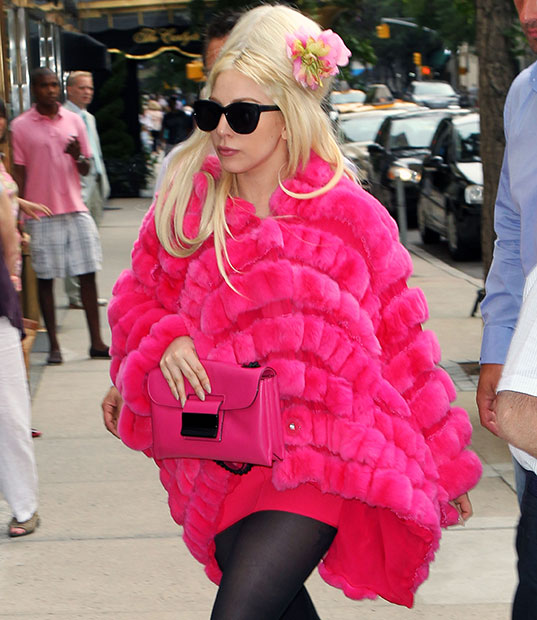 Gaga and Her Wolf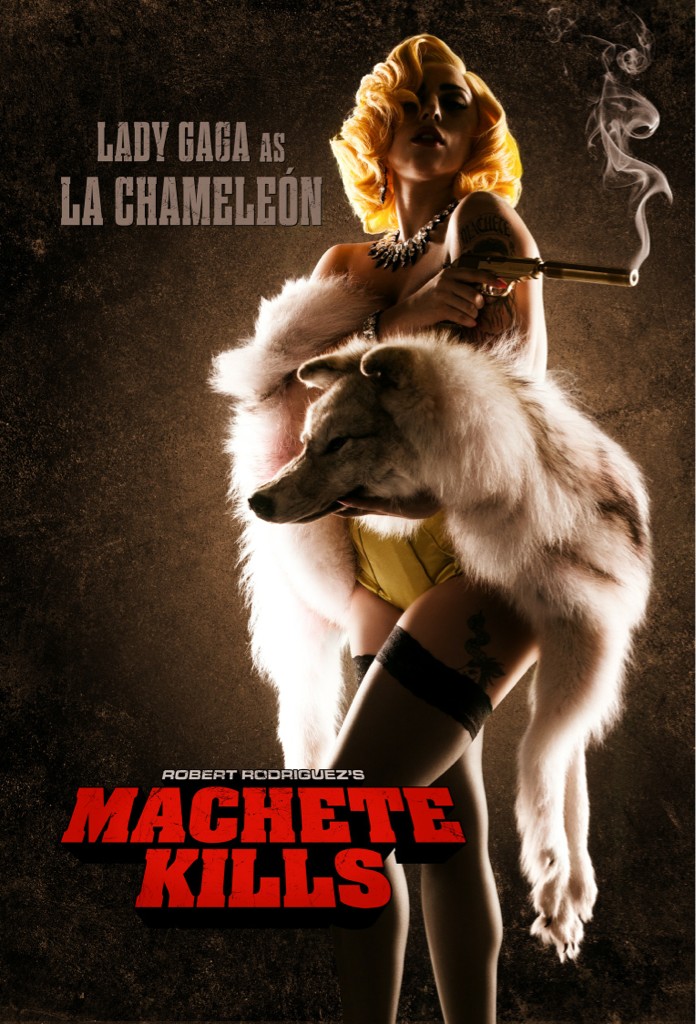 Follow Lindsey on Twitter @LDiMat.
[Photo Credit: Splash News, Wenn.com]
More:
Lady Gaga and Start a Trend: Furs… in the Summer?!
Lady Gaga Goes from Mother Monster to Wolf Mother in 'Machete Kills' — PIC