Photo: Beyonce Takes Blue Ivy to the Park
Blue Ivy Carter, the super-hybrid of Beyonce and Jay-Z, has just reached the two-month mark—and in these sixty days, she has already accomplished more than so many of us have. But despite her own private hospitals (all the better for being born, you know), her friendship with Mayor Bloomberg, and her (almost) trademarked name, Blue Ivy isn't letting the fame go to her head.
As we can see below, Blue Ivy and her mother Beyonce are capable of enjoying leisurely days in Prospect Park, just like the rest of us. Beyonce escorted the newest Carter to the Brooklyn park, in the company of some security guards, to enjoy the day with her
young daughter
.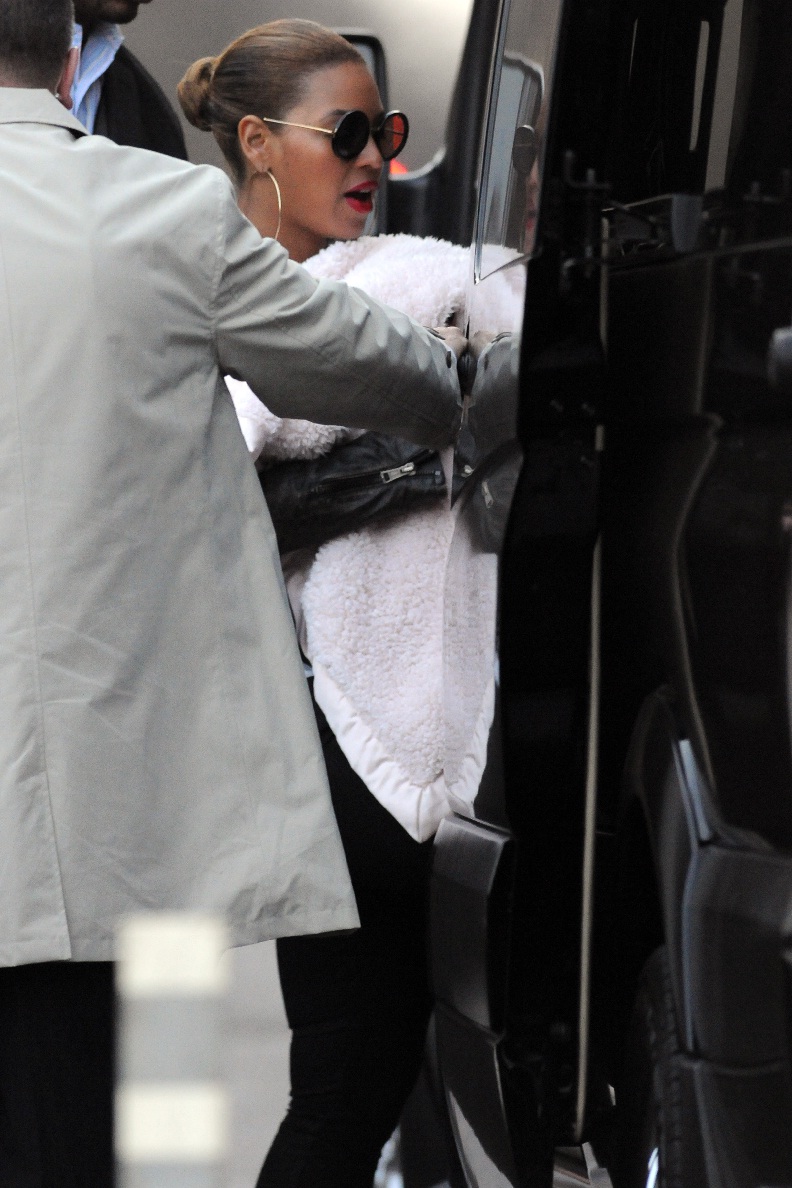 (Photo Credit: Elder Ordonez/INFphoto.com)