Photos: Felicity Huffman and William H. Macy Ham It Up on Walk of Fame
Yesterday Felicity Huffman and William H. Macy (or as Stephen Colbert dubbed them, "Filliam H. Muffman") received neighboring stars on Hollywood's Walk of Fame in a rare joint ceremony. If their ukulele song didn't convince you that they're the most adorable celebrity couple ever, the pair's ceremony hijinks definitely will.
Huffman did a glamourous pose next to her award: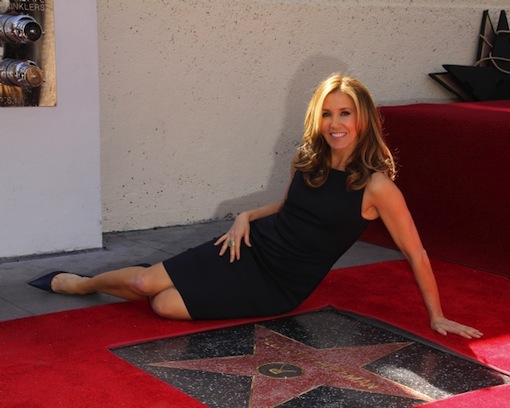 But Macy's was even sexier: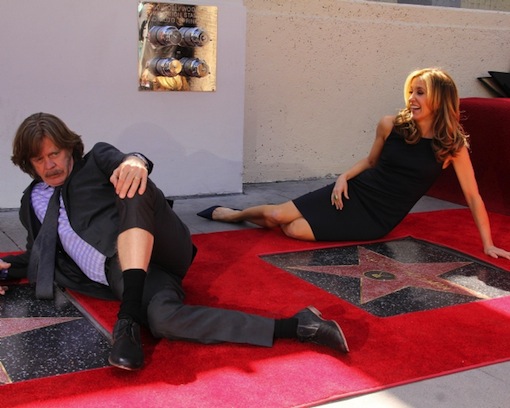 Then he got a little too affectionate with his new star: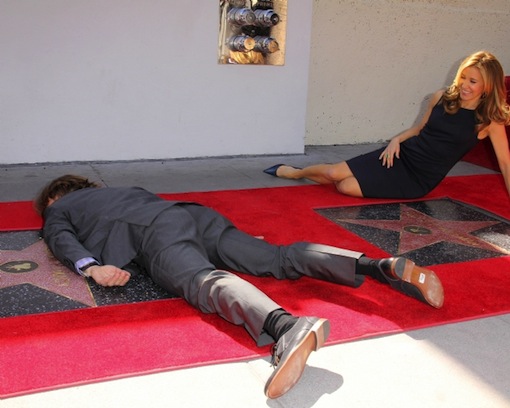 Thankfully, he quickly remembered that his wife was watching:

And graciously offered her a seat:

The couple's daughters, Sofia, 11, and Georgia, 9, weren't embarrassed at all by their parents. But just wait until they break into song in front of their prom dates in a few years.

Photos by David Edwards- © 2012- DailyCeleb.com- All Rights Reserved