Pink, Chelsea Handler, and More: 7 Celebs Who Look Hot, Even at the Hospital — PICS
Hospitals are in, at least that's what seems to be the case in the celebrity world. Music and television stars have pioneered the peculiar habit of taking pictures of themselves while hospitalized and sharing them with their loving fans on the Internet. And usually, when you're sick, you tend not to look your best. But if you are celebrity, that's not necessarily the case.
Most recently, singer/songwriter Pink and late night talk show host Chelsea Handler released pics of themselves in their hospital gowns laying in their hospital beds. But they are just two of the many who have gotten in on the ground floor of what will soon be known as MediShare. Peruse the pics below, and grow increasingly frustrated with the fact that even in the hospital, these people look more glamorous than you do.
On Thursday, Pink posted the following picture on Instagram, attached to this message: "Maybe it's cause my mom was an ER nurse all my life- but throw me in a gown and a hook me up to an IV- and I'm a happy girl.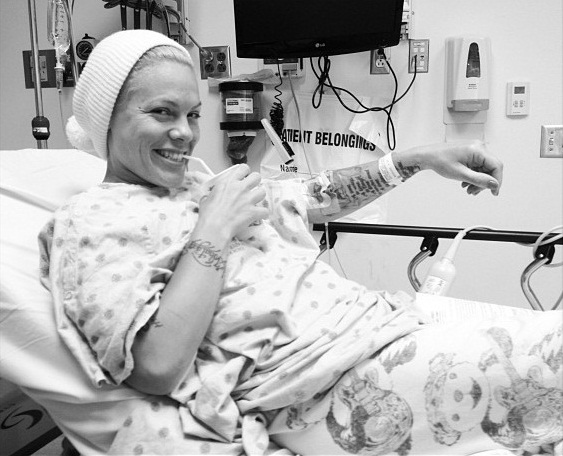 On Thursday, Chelsea Handler also posted the below picture on InstaProf, attached to this message: "This is me post-surgery. @fortunefunny will be filling in as the host on tonight's show with more photos of me and my knee making a quick recovery. Pls support her."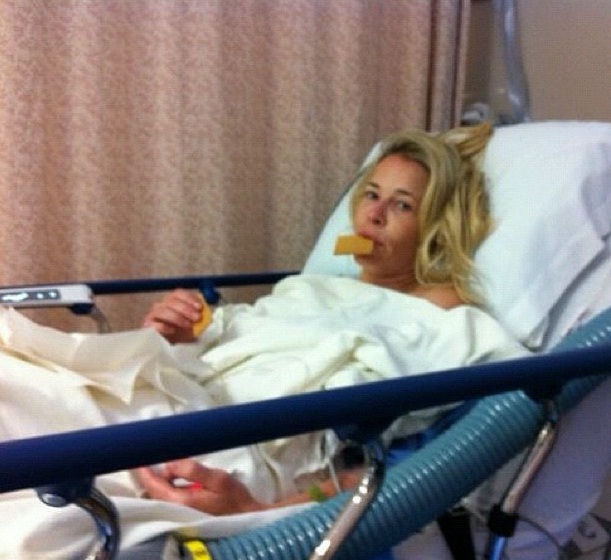 On May 16, 50 Cent posted the following picture on Lockerz, attached to this message: "Do not do a @djdrama gangsta grillz this is all I get. Ain't this a b*tch. I give 15 tracks you give me this."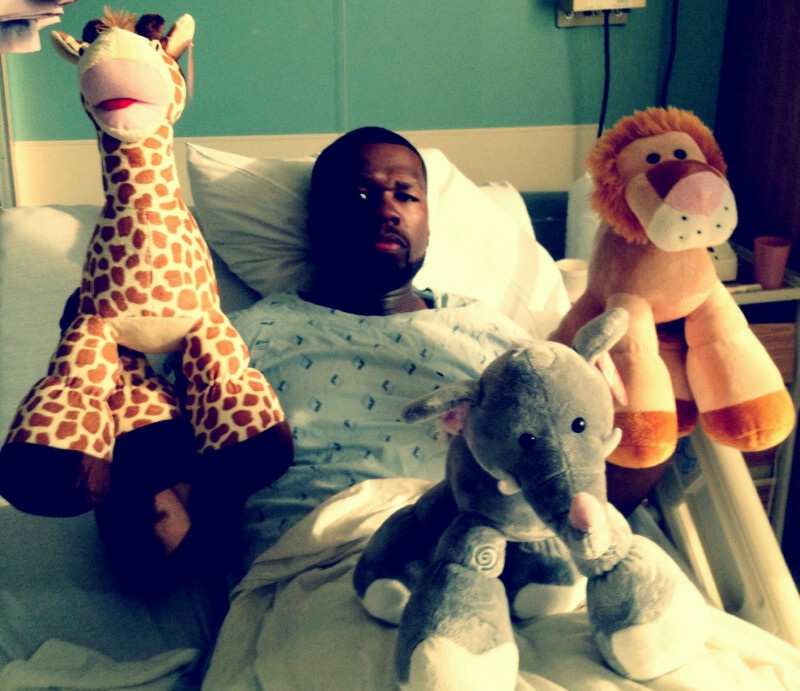 On Jan. 4, Mariah Carey tweeted the following picture of herself visiting her husband Nick Cannon in the hospital, attached to this message: "Please pray for Nick as he's fighting to recover from a mild kidney failure."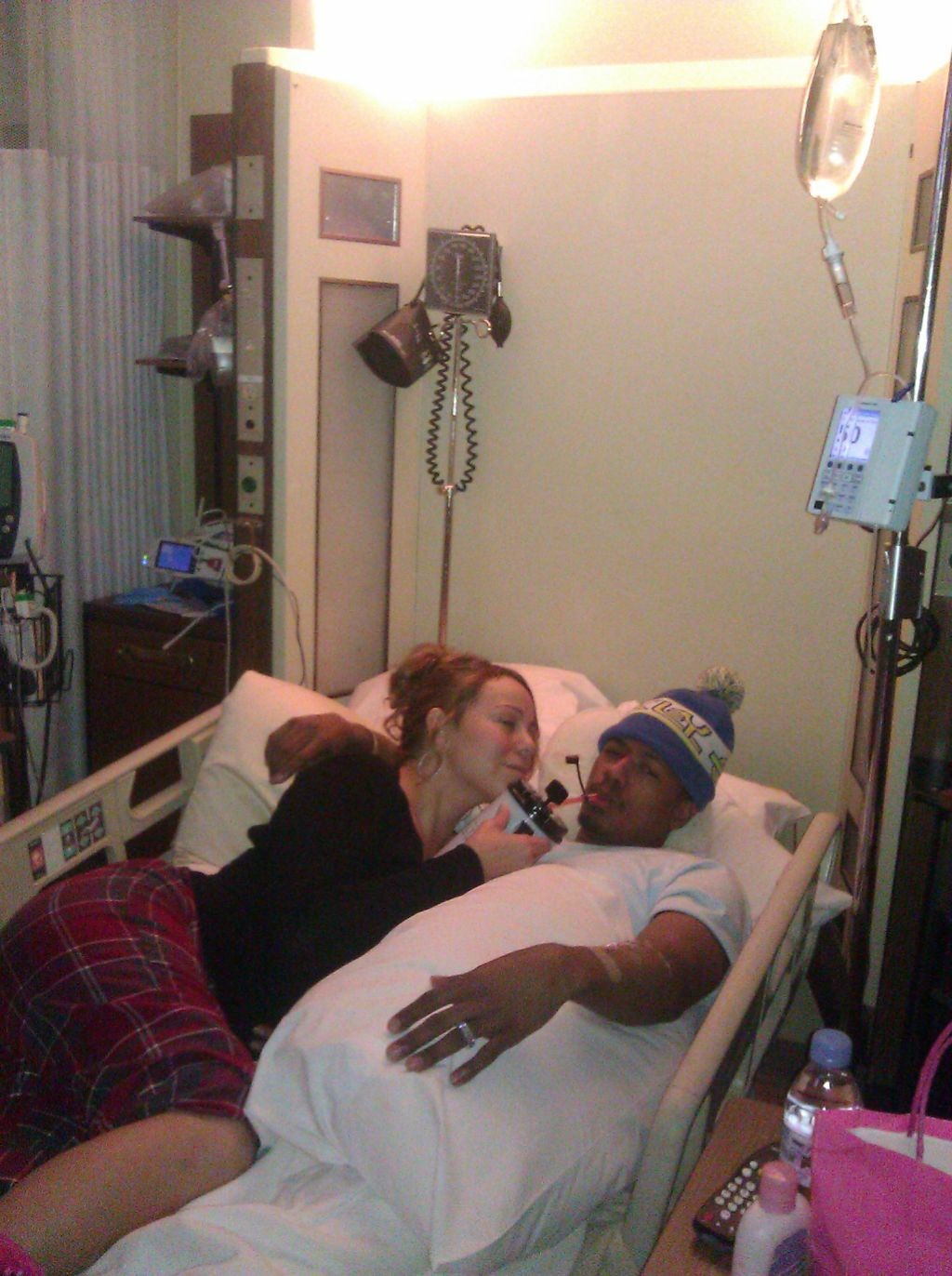 On May 8, Rihanna tweeted the following picture, sans message (it kind of speaks for itself).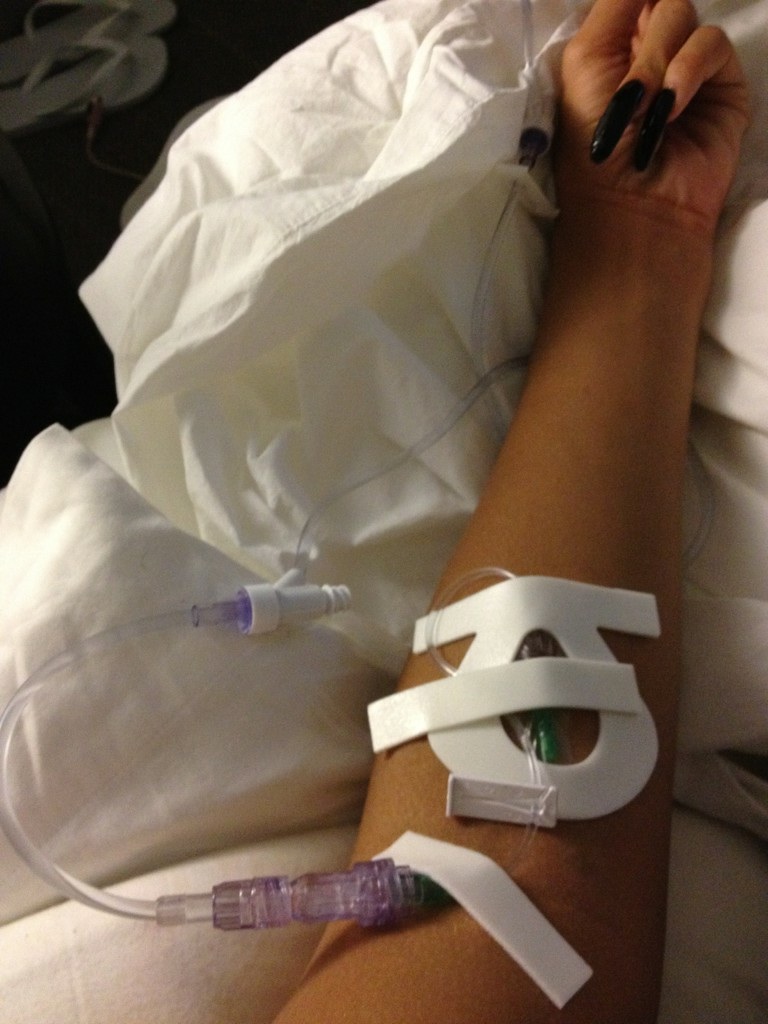 On February 7, Teen Mom 2 star Jenelle Evans tweeted the following picture, attached to this message: "After surgery… Lol"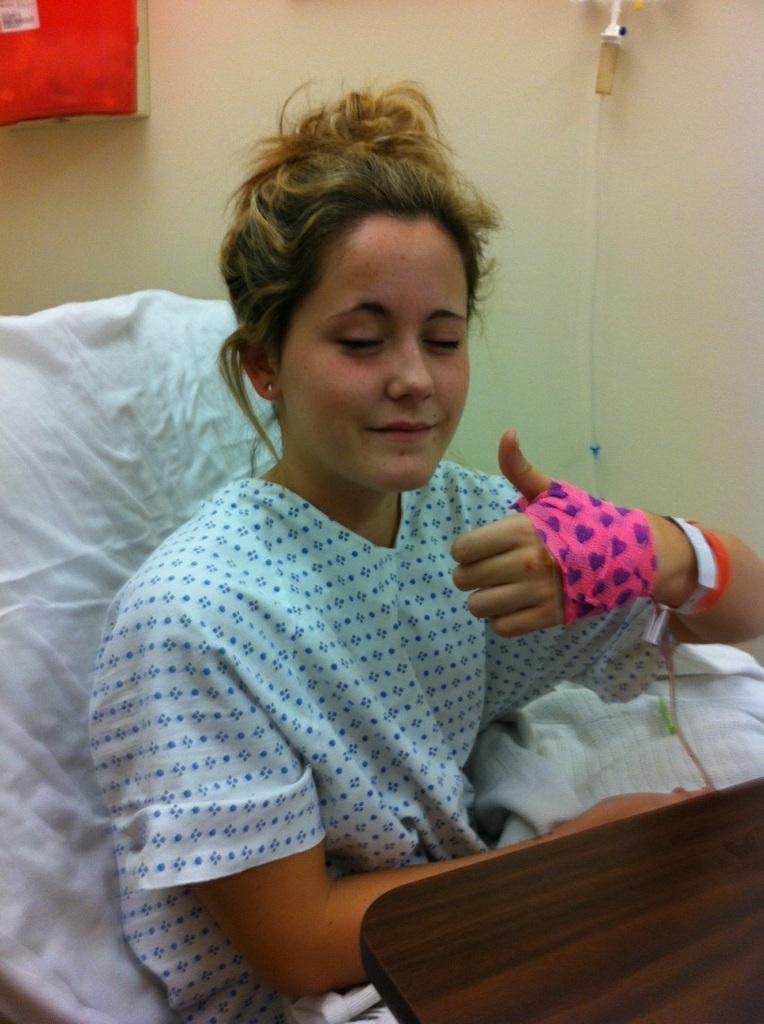 On June 19, 2011, Sean Kingston posted the following picture on TwitPic, attached to this message: "Feeling alot better! GOD IS GREAT! Thanks for all the prayers and support! Love you ALL!"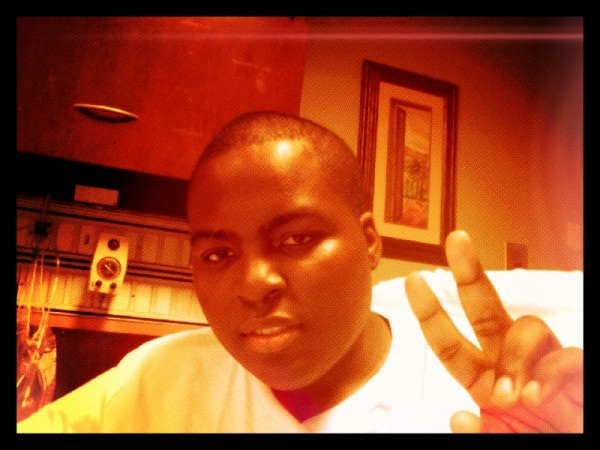 More:
Celebrity Instagram Accounts You Need to Check Out
Rihanna Reveals Nearly 200 Topless Pics from "Where Have You Been" Shoot