Pink Plays Dirty in 'Blow Me (One Last Kiss)' VIDEO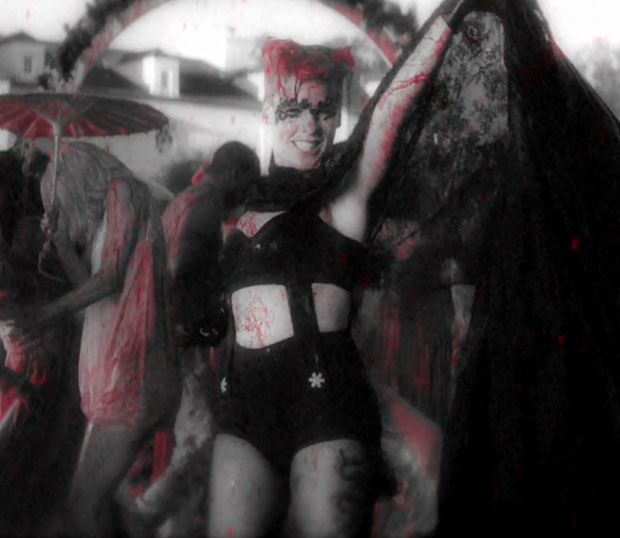 Pink is one brazen, sassy broad, and that's why we love her. While her hair — and her name — may be the color of baby blankets and cupcake frosting, "sweet" has never been the first word chosen to describe the rocker. In her new video for "Blow Me (One Last Kiss)," which premiered Thursday on MTV, Pink's kick-ass, take-no-prisoners demeanor is on full display. 
Even before watching the video, the song's title and lyrics promise something a bit cheeky. What a great use of parenthesis, Pink, you're so punny. (Because, you know, on the surface you're telling some guy to blow you a kiss, but what you really mean is you want him to just f***k off. I get it! It's funny!) Pink shows that she means business with the lyrics, too, calling her ex out on his crap with lines like, "No more sick, wh*skey dick, no more battles for me." Hell no, you don't have to take that from him! 
For all the song's sauciness, the "Blow Me (One Last Kiss)" video begins surprisingly tame. It's black and white, for starters, and the landscape has a sleepy, ethereal quality to it. And Pink's dress! It's Marie Antoinette meets Helen of Troy — and Pink looks soft and pretty. Unusual, right? Good thing it's not long before Pink is stripping down, throwing blood red wine in her stupid boy's face, and enacting a full-blown Carrie revenge on those who jilted her. Attagirl. 
By the way, it was polite of Pink not to wear white in the wedding bit. The bride probably appreciated it. 
One last note, by about the fourth listen this song takes on a "Call Me Maybe" level of catchiness. Just sayin'. 
[Photo Credit: Sony Music Entertainment]