Pitbull Heads to Alaska Walmart Because of Prank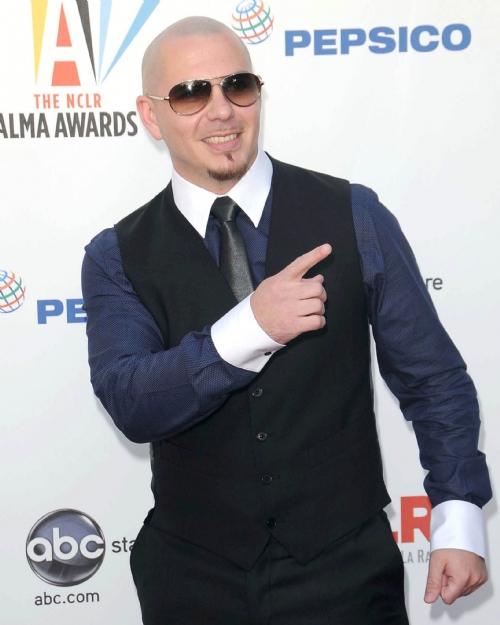 He's used to partying in Miami with Jennifer Lopez but Pitbull is headed to a colder, less sparkly place — Sarah Palin's homestate of Alaska. You betcha.
The rap superstar confirmed on Tuesday that he'd visit the small town of Kodiak, Alaska, as part of a promotion with Walmart and Sheet Energy Strips. The contest was based on whichever store got the most "likes" on its Facebook page. 
No one ever imagined a little town like Kodiak (population 6,100) would win. 
So, what happened, do Alaskans just go nuts for "International Love"? 
Maybe — but they got a little help. It was all part of a prank played by a writer for The Boston Phoenix, David Thorpe: He thought it would be funny to send Pitbull to the most faraway Walmart ever, and encouraged people to "like" Kodiak's Walmart. He says he has nothing against the music star. He wanted to disrupt a corporate social media campaign. And it worked. The store ended up with more than 70,000 "likes."
Pitbull found out about the prank but took it all in stride. In a YouTube video on Tuesday, he said, "I heard that Kodiak, Alaska, has the most likes due to someone who thinks he was playing a prank. I said, `OK, great, this sounds really good.' You have to understand I will go anywhere in the world for my fans." 
He then asked Mr. Thorpe to come along on the trip. "I want to invite that someone who thinks it's a joke to Kodiak, Alaska, with me," he said. 
Thorpe's response? It's "very likely" he's going. He just has to raise the funds to get there. What, no extra seat on Pitbull's private jet?
More: 
Jennifer Lopez & Pitbull Join Forces in 'Dance Again' Single 
Sarah Palin, Michael Moore, Other Celebs Tweet About ObamaCare