'Pokemon X' and 'Y' Due in October on Nintendo 3DS, But Why Not on a Console?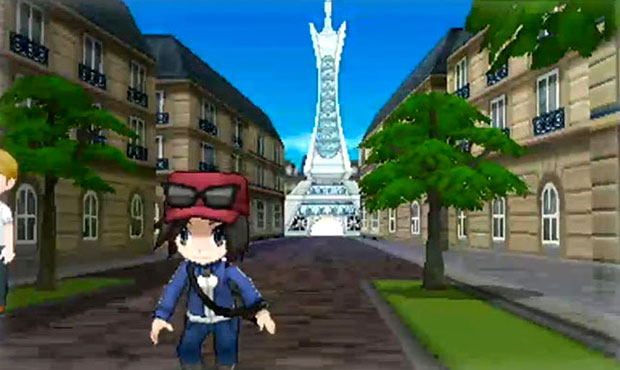 Pokemon fans who've waited 15 years for a chance to see Pikachu standing behind 3D blades of grass are about to get their wish. Or part of it, at least.
Nintendo has announced that they'll be releasing Pokémon X and Pokémon Y this October for the Nintendo 3DS handheld device. This is the first time that fans worldwide will be able to play Pokémon all at once, as the company will be releasing the games simultaneously in North America, Europe, and Japan to avoid the long lag times between incremental regional releases that have marked previous entries. More importantly, though, this is the first time since Pokémon's launch in 1996 that its characters will appear in 3D environments for fully immersive gameplay. To put it in perspective, Nintendo icon Mario, a staple of side-scrolling console and arcade games throughout the '80s and early '90s got his 3D makeover in 1996 with the release of the Citizen Kane of videogames, Super Mario 64. The new camera in X and Y — not to mention the built-in communication features for multiplayer interaction — will be catnip to fans. As will the three new starting characters that players will be able to inhabit: grass monster Chespin, watery toad Froakie, and some kind of weirdly flammable deer/fox hybrid named Finnekin.
Still, it's hard not to think that Nintendo is missing out on an opportunity here to transform a venerable brand into something new. Pokémon X and Y will only be available on the 3DS, meaning that like all its previous incarnations it will be a handheld game. Even with the 3D upgrade, relegating Pokémon to a handheld experience shows that Nintendo continues to emphasize portability over immersion. On the other hand, bringing the franchise to the Wii U console? That could have meant expanding the very parameters of what players think of as a Pokémon game. It certainly has enough characters to facilitate console-enabled worldbuilding. Done well, it could have been a transformation on par with the Nintendo 64 revolution for Mario and Link.
Nintendo intends, though, for Pokémon to remain a small-scale subway-and-schoolyard gaming experience, where players engage with the characters and scenarios in intermittent bursts only. That's quite a bit different from the cinematic sweep and storytelling ambitions of today's biggest game franchises. But pastel cuteness has always been more important to Pokémon's sugar-shock aesthetic than narrative heft. It just seems likely that by repeating the formula for the franchise's earlier success, Nintendo is assuring that its target audience now will be aging nostalgia fetishists rather than what could have been a next generation of Pokémon fanatics.
Will you pick up Pokémon X and Y this October?
Follow Christian Blauvelt on Twitter @Ctblauvelt
[Photo Credit: Nintendo]
More:
Best on an Empty Stomach: The Goriest Pop Culture Moments of 2012
Tom Hardy Cast in Movie Adaptation of 'Tom Clancy's Splinter Cell' Videogame
Michael Fassbender in 'Assassin's Creed' Film Makes All Other Ideas Seem Less Cool

Guess the Celebrity Bikini Body! (Celebuzz)

30 Hottest Lingerie Scenes from the Past 30 Years (Celebuzz)