Political Attack Ad Reams Ashley Judd, Who Is Not Actually Running for Senate Yet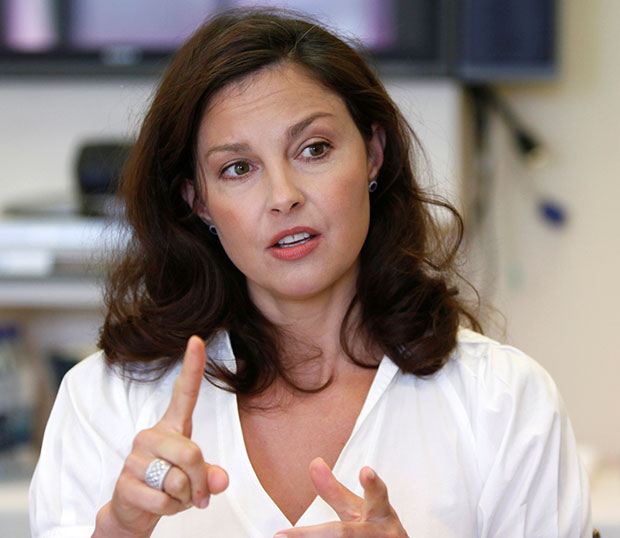 Conservatives in Kentucky apparently can't resist the lure of Hollywood. Super PAC American Crossroads is running a sarcastic attack ad against actress and activist Ashley Judd, who's merely considering a 2014 challenge to Republican Senate Minority Leader Mitch McConnell. The ad features video clips (which, for some reason, are hanging on a tree — is that a Kentucky thing?) of Judd saying stuff like, "Obamacare has done so much for us," and "I got radical." Given that the election isn't until next year, and given that she is not even close to running yet, only two explanations remain for this: 1. They're genuinely scared of Judd as a challenger, despite the state's super-conservative voter base; or 2. They thought they'd get mileage out of mocking Hollywood liberals, regardless of whether she ever runs.
RELATED: Ben Affleck Refuses to Deny Senate Rumors, Is Totally Going to Run
Or maybe there's a third explanation: They were so enamored of their idea for this ad that they wanted to do it as soon as possible — just in case she doesn't run. No matter your political affiliation, you must admit it's a pretty solid ad for an anti-Obama, Republican-drenched state. Of course, if you're a liberal, this will just make you want to vote for Judd, or, if you're not in Kentucky, maybe even move to Kentucky to help her campaign. And certainly, at the very least, it raises massive awareness of her as a possible candidate, which she acknowledged in a statement released by her publicist: "Ashley thanks Senator McConnell, Karl Rove, and their negative allies for all the attention as she considers her future political plans, although a decision hasn't been made yet." Check the ad out here:
RELATED: Ashley Judd Blames the 'Objectification of Women' for Puffy Face Remarks
Hollywood.com correspondent Jennifer Keishin Armstrong is the author of two forthcoming books, Sexy Feminism (due out in March) and Mary and Lou and Rhoda and Ted, a history of The Mary Tyler Moore Show (due out in May). For more information visit JenniferKArmstrong.com.
Follow Jennifer on Twitter @jmkarmstrong
---
You Might Also Like:

Who Wore This Crazy Hat?

Stars Who Changed Their Look