Home
Celebrities
Unhappy Hour: No One Will Apologize for 'Accidental Racist' & 9 Other...
Unhappy Hour: No One Will Apologize for 'Accidental Racist' & 9 Other Reasons to Drink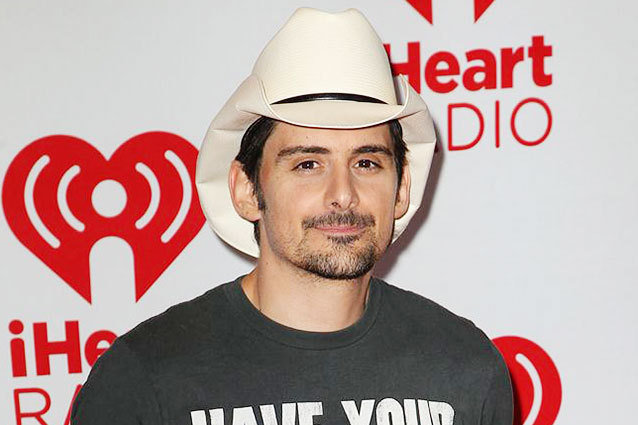 Every week, Hollywood gives us something to whine about, and the week of April 1 was no different. We could make a drinking game out of this week, but that would be too dangerous. Instead, we'll stick to the usual formula: varying levels of alcoholic respite depending on how bothersome the week's issues are. Is your biggest complaint this week a flimsy one? How about a light cocktail to take the edge off? Got a real bone to pick with a celeb or entertainment entity this week? Go ahead, grab a drink that'll put hair on your chest. Here are the week's entertainment stories that are forcing us to seek a bubbly or boozy refuge. And maybe an idea or two about how you should wash them down.
Relax With a Glass of Shiraz
North Korea puts fashion over function. Yes, actually. Just look at the uniforms these female soldiers on patrol have to wear while marching back and forth along a river bank.
Taylor Swift credits Diet Coke as the inspiration for "22." At least that's what it seems like in her new commercial. But Taylor, what are all your ex boyfriends going to think?
We're a little worried we won't like this new Breaking Bad spinoff.We'll move this down to the heavy drinking section if our apprehensions turn into real problems. 
Split the Bottle? Sure, Why Not?
"Hottest Celebs" lists aren't enough anymore. Now we have to measure "f**kability." Gross. 
Star Trek Into Darkness broke the Internet. Okay, it crashed the IMAX advanced sales site, but does this mean we're not going to be able to get tickets that first week? NERDS!
This is the worst American Idol performance, maybe ever. Luckily, this kid was sent packing where he won't have to endure four famous people telling him that every week. 
Go The F**k To Sleep is actually becoming a movie. And it will run longer than 15 minutes. And it will be for kids. We're confused. 
Ha. You Think Wine is Going to Cut It?
Michelle Williams has the worst haircut ever. If this is how she reacts to breaking up with Jason Segel, maybe they should just get back together and all will be right in the world again.  
Barbie just broke a little girl's heart. All she wanted was a birthday party with black Barbie party supplies, but apparently, that was too much to ask.
The best apology we've seen for "Accidental Racist" was "It's not perfect." Understatement of the year, LL Cool J. 
Follow Kelsea on Twitter @KelseaStahler