Unhappy Hour: Grammys Bans Sideboob & 'Female Breast Nipples,' Plus 9 Other Reasons to Drink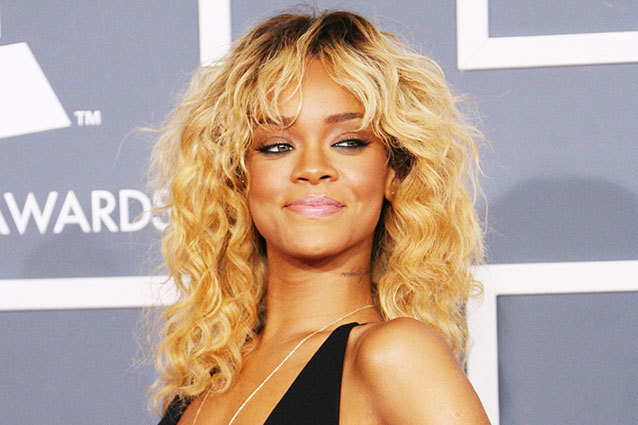 Each week, Hollywood gives us something to whine about, and the week of Feb. 4 was no different. We could make a drinking game out of this week, but that would be too dangerous. Instead, we'll stick to the usual formula: varying levels of alcoholic respite depending on how bothersome the week's issues are. Is your biggest complaint this week a flimsy one? How about a light cocktail to take the edge off? Got a real bone to pick with a celeb or entertainment entity this week? Go ahead, grab a drink that'll put hair on your chest. Here are the week's entertainment stories that are forcing us to seek a bubbly or boozy refuge. And maybe an idea or two about how you should wash them down.
Stay Warm With a Hot Toddy
Everyone hates Anne Hathaway apparently. When did that happen? Doesn't anyone remember how hard she worked to become a princess back when she first met Julie Andrews? 
I'm sorry, but since when would anyone want to compare her body shape to a cocktail ring? You may as well shout, "I'm shapeless, but sort of round!" from the rooftops.
It's not looking great for Up All Night. The final blow to a series that's already lost many of its charming elements (its single cam format, working mom plotline, and strong female showrunner) is the loss of Christina Applegate. We still love Will Arnett, but this news makes things look pretty grim.
Dear, Weather Channel, "Storm Nemo" ain't all that threatening. Then again, it did get us all to cancel our Friday night plans. Nemo'd!
RELATED: Unhappy Hour: '30 Rock ' is Really Over, Super Bowl Ad is Gross
Let Your Hair Down, Sip a Little Hot Buttered Rum
Beyonce, you are a lady hero. Why the hell is your tour named after your husband? Jay-Z isn't the one who ruled the biggest sporting event of the year with his sheer talent. That was you, remember?
This political ad wants you to know: Ashley Judd is the worst! Funny thing about that… she's not actually running for office. 
Hai. Ima grl. Wut R Souper Heerows? Ohhhh, a lady Hulk? With green lipstick? On the cover of a romance novel? Now I get it! And scene. Sorry, Marvel. These super hero romance novels are absurd.
Lena Dunham shamed us into voting, but didn't actually make it to the polls herself. Go ahead, Girls detractors. Hang up ol' "NEPOTISM!" and bring out trusty "HYPOCRITE!" That'll make her show less culturally relevant. Definitely.  
RELATED: Unhappy Hour: Beyonce Lip-Synced, and We're Still Talking About Manti T'eo?
Screw it. Break Out the Scotch.
Grammys, let us get this straight. Guys showing off their nipples in mesh shirts: totally okay. Rihanna showing us the curvature of her bottom, or the side of her breast is cause for alarm? Good luck getting RiRi to follow your super strick new dress code. 
For godsakes, let the Newtown kids be kids. Using them during a broadcast has gone from sweet to exploitative really quickly.
EVA MENDES AND RYAN GOSLING TO CEMENT THEIR LOVE BY MAKING A MOVIE TOGETHER. MAYDAY. MAYDAY. 
Follow Kelsea on Twitter @KelseaStahler
[Photo Credit: Adriana M. Barraza/ Wenn]