Pop Reinventions Gone Wrong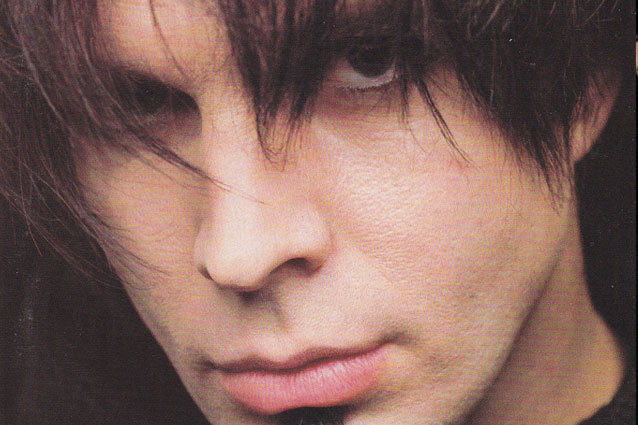 While the likes of Madonna, David Bowie and Prince have made the process of musical reinvention appear effortless, not every artist can get away with adopting such a chameleon-like approach to their career. Here's a look at five of the most misguided attempts at changing musical direction.
Garth Brooks Turns Into Chris Gaines
Pre-dating Joaquin Phoenix's equally perplexing attempt to become a rock star by about a decade, country's biggest star swapped his black cowboy hat for some black guyliner in 1999 for an album recorded under the guise of Chris Gaines. Unfortunately the film that Brooks assumed the fictitious persona for was never filmed, meaning that most of his fans thought he'd simply lost his mind and the ironically-titled Greatest Hits spent the next few years filling up bargain bins.
Robbie Williams Turns To Rap
Following nearly a decade of colossal success in which even a lazy collection of swing covers sold by the bucketload, Robbie Williams must have believed he was untouchable. 2006's Rudebox, a bewildering mixture of hip-hop, electronica and synth-pop spearheaded by the title track rap turkey, proved he most certainly wasn't, derailing his career at exactly the same time that his old boyband Take That began their triumphant second wind.
New Kids On The Block Get Tough
Following four albums of sugary teen pop, New Kids On The Block shortened their name, fired their long-time producer Maurice Starr and decided to go even more 'hangin' tough' on their 1994 comeback, Face The Music. Unsurprisingly, few were convinced by their transparent attempt to court some street credibility and the album crawled in at a lowly No. 37 on the Billboard charts.
Liz Phair Goes Pop
Hooking up with hit factory The Matrix, indie favorite Liz Phair made an unexpected bid for mainstream success with her pop-focused eponymous 2003 LP. In the short term, the bid to become Avril Lavigne's older sister paid off when it equalled the chart peak of her critically-acclaimed sophomore, Whip-Smart. But in the long term, the album was considered as an act of career suicide and despite returning to her lo-fi roots with subsequent releases, those fans who labelled her a sellout never returned.
Pat Boone Takes On Metal's Finest
In one of those career moves you still can't quite believe actually happened, conservative Christian pop veteran Pat Boone donned a leather vest, earring and dog collar to promote 1997's In A Metal Mood…No More Mr. Nice Guy, a collection of classic rock anthems from the likes of Metallica, Guns N' Roses and of course, Alice Cooper, bizarrely performed in a big band style.
More
Indie Band Joins Game Of Thrones
Fleetwood Mac Before Buckingham Nicks
Demi Lovato Signs Two-Book Deal
---
From Our Partners:


40 Most Revealing See-Through Red Carpet Looks (Vh1)


15 Stars Share Secrets of their Sex Lives (Celebuzz)