Presenting: The Most Cringe-Worthy Moments of MTV Awards Show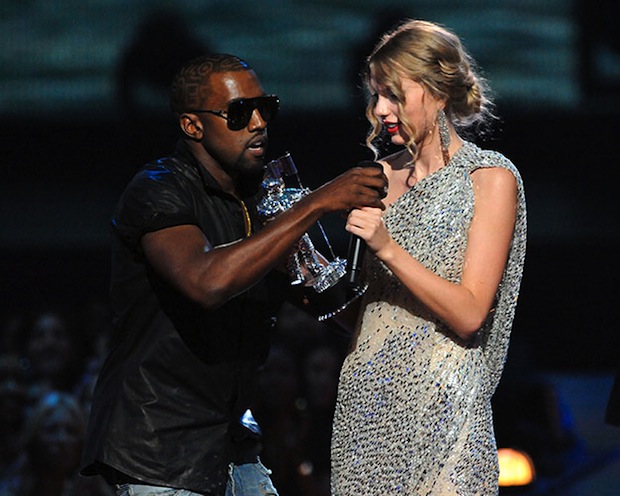 Thursday evening, the who's who of Hollywood will put on their fancy pants and gather at the Staples Center for a night of shmoozing and self-appreciation. It's the party of the year, otherwise known as the MTV Video Music Awards. In years past, we've seen some jaw-dropping performances — including Madonna's of "Like a Virgin" in 1994, Michael Jackson's 1995 medley, and Britney Spears' 2001 python-draped rendition of "I'm a Slave 4 U" —  and crazy pop culture mash-ups. But for every Madonna/Britney lip lock and Lady Gaga meat dress, there was also a Fartman. (A what? Click on to find out.) While filled with moments that would become iconic, the VMAs and MTV Movie Awards are also full of instances we'd like to forget.
To get ready for the 2012 VMAs that air Thursday night, we have decided not to take a look back at the show's highlights, but rather its low-lights. From the now-infamous Interrupting Kanye West to Fiona Apple's rant against the entertainment industry, we've compiled the most awkward moments from MTV award shows. Let the cringing begin!
Launch Our Gallery of MTV's Most Awkward Awards Show Moments
Follow Abbey Stone on Twitter @abbeystone
[Photo Credit: Jeff Kravitz/FilmMagic]
More:
Katy Perry, Rihanna, and Frank Ocean Storm the 2012 VMA Nominations
Goodbye, 'Jersey Shore': A Eulogy for an MTV Era
Taylor Swift's New Video Gives Us Déjà Vu
From Our Partners:

Katie Holmes Makes First Public Appearance Since Tom Cruise Divorce
(Celebuzz)

(Celebuzz)