Prince Harry Cut Off From Facebook After Las Vegas Photos Surfaced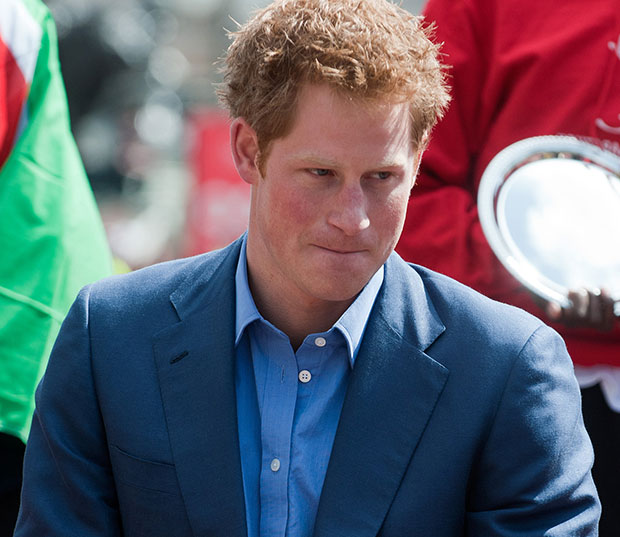 Prince Harry is in the dog house following his naked romp through Las Vegas. Australian newspaper The Daily Telegraph reports that the ginger prince's private secretary, Jamie Lowther-Pinkerton, has demanded that Harry delete his personal Facebook account. The account, which was under the pseudonym Spike Wells, has been believed to be Harry's — due to posts and photos that correspond with Harry's activities, as well as the fact that Spike is apparently a nickname of Harry's (he is pictured below in a photo wearing a 'Spike' shirt) — for over a year. Lowther-Pinkerton is also launching a full inquiry into the prince's trip. Sounds like Spike, I mean Harry, is in t-r-o-u-b-l-e.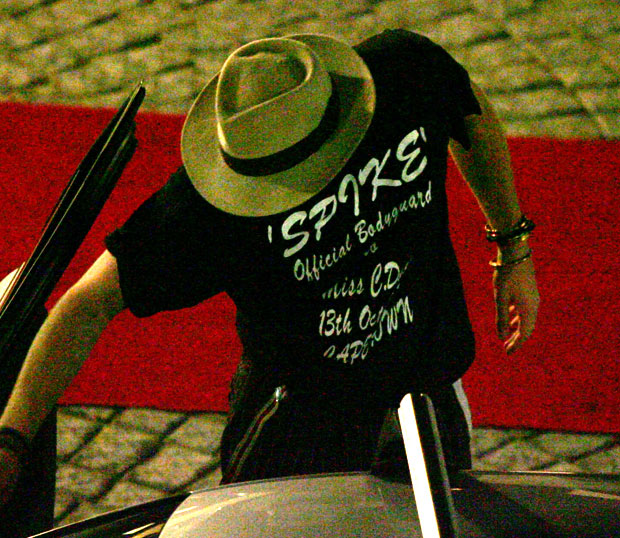 The royal family's decision to cut young Harry off from the Facebook proves that they abide by a "punishment must fit the crime" mentality in terms of retribution. Run naked through a major U.S. city and be stupid enough to let photographic evidence surface on the Internet? No more Internet for you! Sounds fair to us.
Just in case Harry does anything else a bit verboten, here is Hollywood.com's Guide for Grounding a Prince:
Crime: Wearing an offensive costume to a friend's fancy dress party.
Punishment: If Harry fails to learn from the past and commits this atrocity for a second time, we think Mum and Pop should take away his credit card. Clearly Harry doesn't know how to spend his allowance wisely, so we suggest nipping things in the bud. No credit card means no way to buy Nazi costumes on eBay.
Crime: Sneaking out of the palace.
Punishment: No chauffeur for you, Harry! You leave the castle after curfew, you lose your driver (driver, as in a person) privileges. We don't care if you're hanging out with your sister-in-law, bedtime is bedtime.
Crime: Prank calling the French Ambassador.
Punishment: Take away his cell phone … for a day. It's only logical that an offense involving a phone would result in the removal of said device. But, but, Prince Harry has important calls to make! He has to arrange his polo match and schedule suit fittings and set up interviews with Katie Couric. One day without his phone seems more than sufficient to teach Harry a lesson. 
Crime: Calling his brother an "ugly sod."
Punishment: We have no official record of royal rivalry between Will and Harry, but one can only imagine that some name-calling and noogie-giving is perpetrated by the David brothers (did you know that's their last name? We didn't until like two minutes ago). For calling big bro a bad name Prince Harry should get a time-out. Harry could use some time in his room, which is definitely bare bones and not filled with any way to entertain himself, to think about what he did.
Follow Abbey Stone on Twitter @abbeystone
[Photo Credit: WENN.com, Splash News]