Prince Harry Is Not Impressed by Rick Grimes, Walter White and Others' Issues — GIFs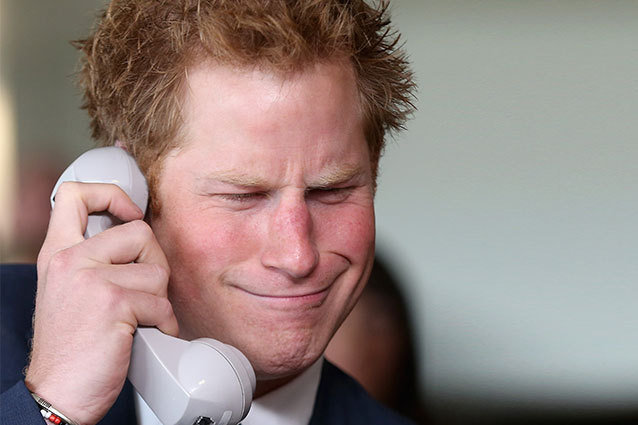 2013 Getty Images
On the morning of Wednesday, Sept. 11, Prince Harry took part in a trade for the BGC Partners Charity Day at Canary Wharf in London — an event in memory of those who died during the attacks on the World Trade Center 12 years ago. Harry, realizing the gravitas associated with such an event, made the above face. 
Way to go, Harry. 
Now that we know that Harry is capable of finding the most appropriate, tactful reaction to any significant phone call that may come his way, we thought we'd test him out with the most heart-wrenching telephonic moments from pop culture — in GIFs, of course. 
When Rick Grimes discovered he was talking to his dead wife, Harry was all: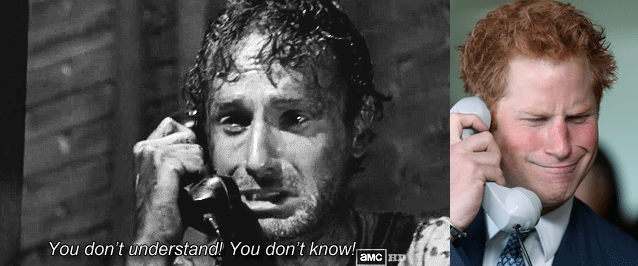 Via
As Sam Baldwin sought solace following a broken heart, Harry just: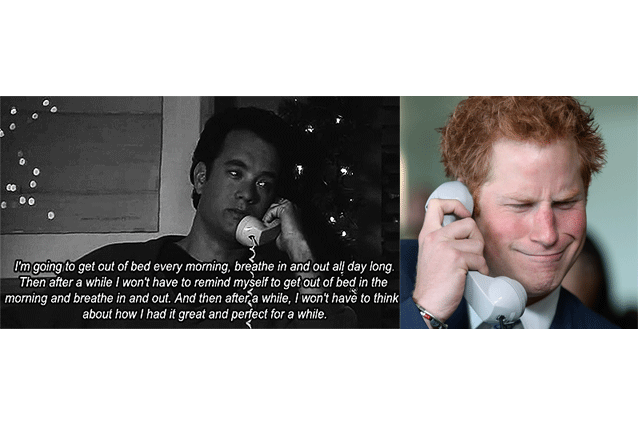 Via
It was the last night of Casey Becker's life and Harry was just like:



Via
Harry definitely knows who A is…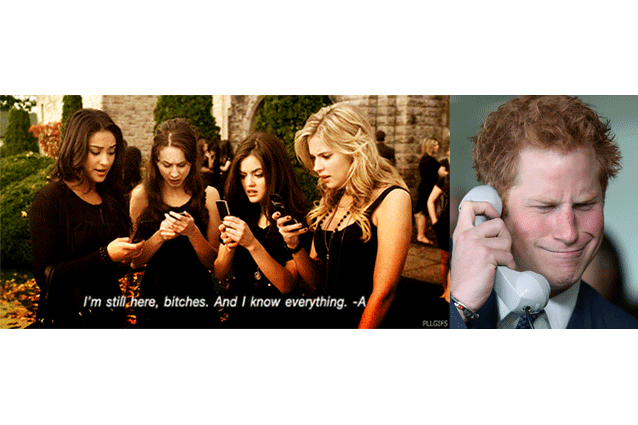 Via
And Harry knows that Peggy is no Pizza House.


Via
When Captain Kirk gets really, really, angry, Harry is all:


 
Via
Harry ain't Jesse, Mr. White!


Via
Colin Farrell is hostage in a phone booth, waxing poetic on the perils of trust, and Harry just: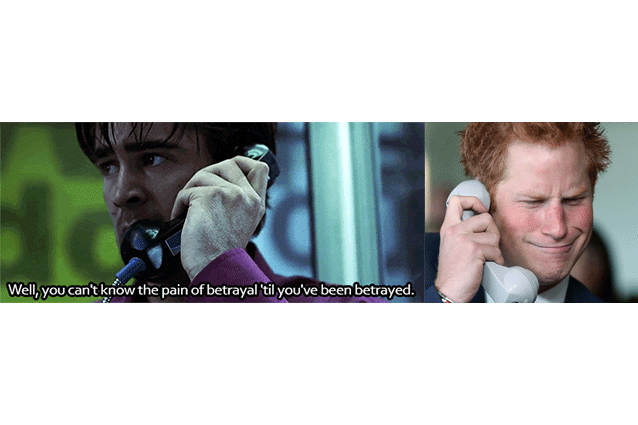 Via
Harry's fairly certain Alexis has the wrong number.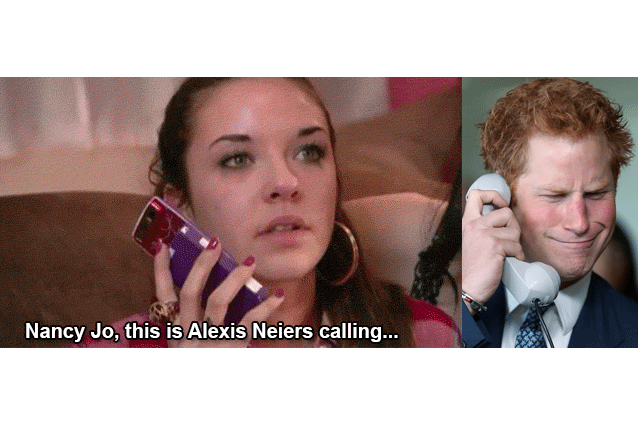 Via
And he won't take s**t from nobody — not even Regina George.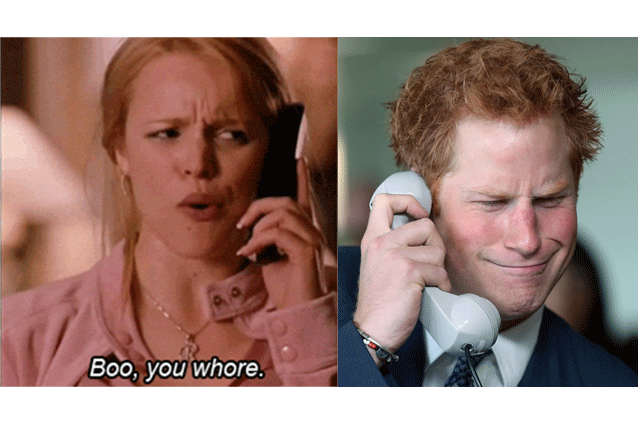 Via
More:
13 Pieces of Advice for the Royal Baby from Uncle Harry
The 8 Hottest Photos from Prince Harry's American Tour
Prince Harry's Buff Bod Inspires These Awesome GIFs
 Follow @hollywood_com
| Follow @abbeystone
---
From Our Partners:


A Complete History Of Twerking (1993-2013) (Vh1)


15 Stars Share Secrets of their Sex Lives (Celebuzz)