Prince Pulls A Bowie, Releases A New Tune Online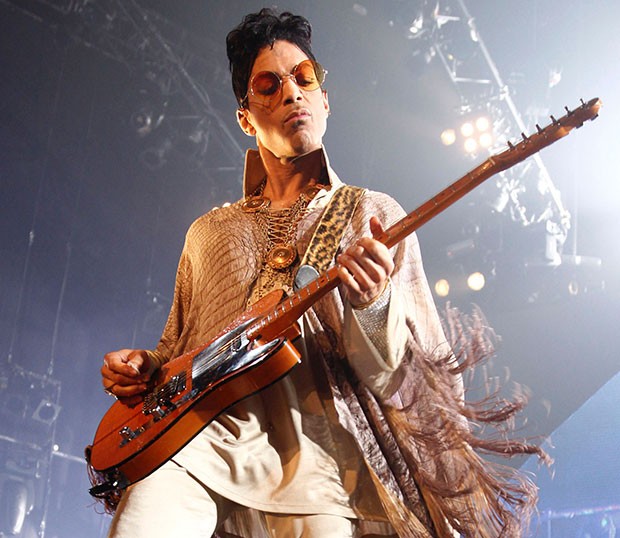 Sorry, kids of the '90s, you can't have all the fun. Kids of the '80s were likely throwing their raspberry berets into the air with joy when they found out the Artist Formerly Known As A Symbol Known As Prince has released a new track. First David Bowie, and now Prince. Nostalgia is alive and well in the music world.
"Screwdriver" hit the web this week, as UK's
The Guardian
points out, after a mysterious new YouTube account and Twitter handle named
3rdEyeGirl
 appeared, the latter of which released the song and its accompanying video. (The cryptic bio for the Twitter account reads, "International Art Thief. Everything you think is true. Underground. Soon to be above.) While lyrically the tune is very much in the vein of classic, sexy Prince ("I'm your driver/You're my screw"), musically it sounds a little more
Lenny Kravitz
than the Great Purple One. In terms of style and execution, it's clear that Bowie's "Where Are We Now?" edges out Prince's "Screwdriver" in the battle of new music by old favorites. 
Still, the song should whet the appetite of Prince fans who will wait patiently for Prince's new untitled album, whenever that may be released. And "Screwdriver" (as well as November teaser "Rock and Roll Love Affair") will hardly be the last you hear or see of Minnesota's most famous resident. The 54-year-old will be honored at both this year's Billboard Music Awards and during an event at Carnegie Hall. In the meantime, listen to Prince's "Screwdriver" below and share your thoughts on the tune in the comments section. Go crazy.
[Photo credit: Brian Ach/Wire Image]
More: 

Child Stars: Where Are They Now? (Celebuzz)