Pulitzer Prize Winners: 2011 Fiction That Could Have Won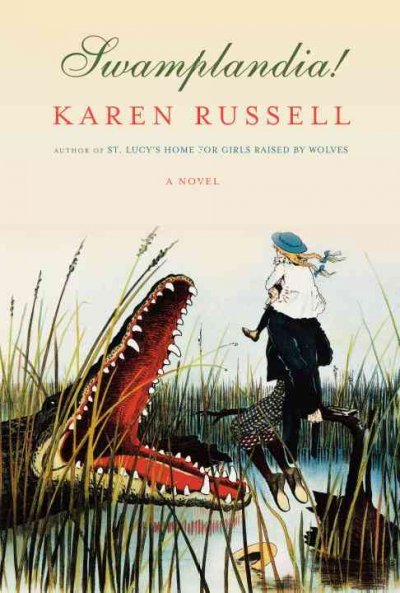 Imagine if Hollywood gathered for their annual tribute, the grand Oscar ceremony, and when they got to the big award — the Best Picture of the Year! — the presenter just shrugged their shoulders and declared no winner. "Sorry guys, the Academy just couldn't decide."
Yesterday, the Pulitzer Prize committee, the voting body behind one of the most influential culture and science awards on the planet, pulled a similar movie. They announced their winners, a full slate of top-notch authors, publications and organizations, but one category was blank: fiction. There were three finalists: Train Dreams by Denis Johnson, Swamplandia! by Karen Russell and the incomplete The Pale King by David Foster Wallace. According to Pulitzer Prize administrator, "The three books were fully considered, but in the end, none mustered the mandatory majority for granting a prize, so no prize was awarded." Ouch.
It's a reasonable idea that the judges couldn't settle on one work and, in an effort to maintain their integrity, passed on anointing a singular piece of fiction with their prestigious award. But isn't that the point? If there was a complete void of quality writing in 2011, that would be one thing, but the Pulitzer Prize committee had three finalists — and more importantly, a slew of other great titles from the past year — to choose from.
The three finalists are there for a reason — Wallce's posthumously published novel and Russell's debut novel stand out as fine examples of American writing. In 2011, the Pulitzer Prizes even had old favorites to go back to, including Jeffrey Eugenides' The Marriage Plot. The book was highly anticipated, even warranting a Times Square billboard, and while it didn't carry the same weight as Eugenides' previous effort (he won the Pulitzer in 2003 for his novel Middlesex), it was sharp and colorful. Too slight for the Pulitzer criteria? Hollywood.com's Aly Semigran stands by The Art of Fielding, Chad Harbach's much-hyped, much-loved baseball novel. Even the controversial 50 Shades of Grey finds love from Hollywood.com's Kelly Schremph, who finds the book's prose "sexy and alluring." The novel may not be high literature, but it's a bold exercise from newcomer E.L. James.
The last time the Pulitzer Prizes declined to award a new book with their coveted seal was way back in 1977. That means for 35 years, the literary elite had no problem settling on a top dog. What was the problem this year? Throw your own recommendations for 2011's best work of fiction in the comments. If the Pulitzers aren't going to highlight the year's finest fiction, we should.
Find Matt Patches directly on Twitter @misterpatches and remember to follow @Hollywood_com!
More:
Best of Pop Culture 2011: Staff Picks