From Lady Gaga To Jay Z: R. Kelly's Best Collaborative Tracks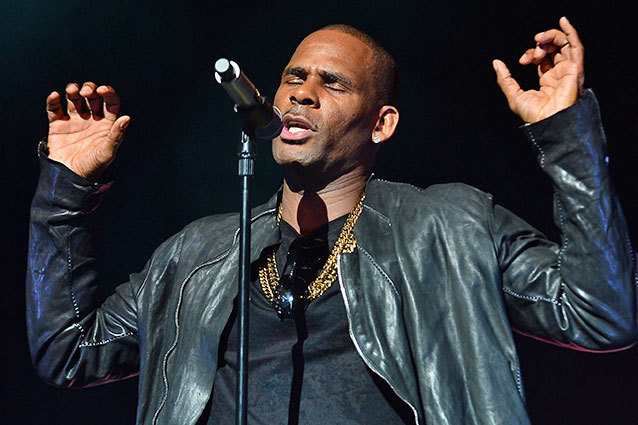 JLN Photography/WENN
Lady Gaga just released a new track earlier this week, and Do What You Want served as a reminder of one indisputable fact: R. Kelly knows how to make a hit record. Even the Gaga haters had to admit that the song is one of her best in a long time, and we think Kelly's feature vocals have much to do with that. In addition to being a dope single for Lady Gaga's ARTPOP album, Do What You Want is great excuse to relive some of R. Kelly's other unforgettable collaborations. 
"Down Low," Featuring Ronald Isley And Ernie Isley
R. Kelly + Ron Isley (AKA Mr. Biggs) = musical gold. These two together always bring the jams and Down Low is still – almost 20 years later – the jam.
"Fiesta," Featuring Jay Z And Boo & Gotti
Before Blue Ivy and Beyoncé, before he worked with performance artist Marina Abramović, and back when his name was still hyphenated, Jay Z used to wear bucket hats and dance with video girls. This was one of many songs that proved  R. Kelly was actually, really, a rapper who just so happened to sing.
"Feelin' On Yo Booty," Video Featuring Lil' Kim
Ahhh, classic R. Kelly! And even though Lil' Kim is not actually on the song, all of our jaws totally dropped when she popped up in the music video. But don't call her R. Kelly's video girl – the Queen Bee totally owned the whole feelin' on yo booty movement with this very special guest appearance.
Kelly Price's "Friend Of Mine," Featuring R. Kelly & Ronald Isley
First of all, we need Kelly Price to come back. Second of all, we need Kelly Price, R. Kelly, and Ronald Isley to make another track together. ASAP.
"Cassidy's Hotel," Featuring R. Kelly
The Pied Piper teamed up with a super-young (super-cute) Cassidy back in 2003, and Hotel went on to become a huge first single for Cass. A lot's changed since then, but R. Kelly is still taking every artist he works with to the next level (even Gaga), and still churning out those hits.