Home
Celebrities
R. Kelly's Viral Masterpiece 'Trapped in the Closet' May Be Heading To...
R. Kelly's Viral Masterpiece 'Trapped in the Closet' May Be Heading To Broadway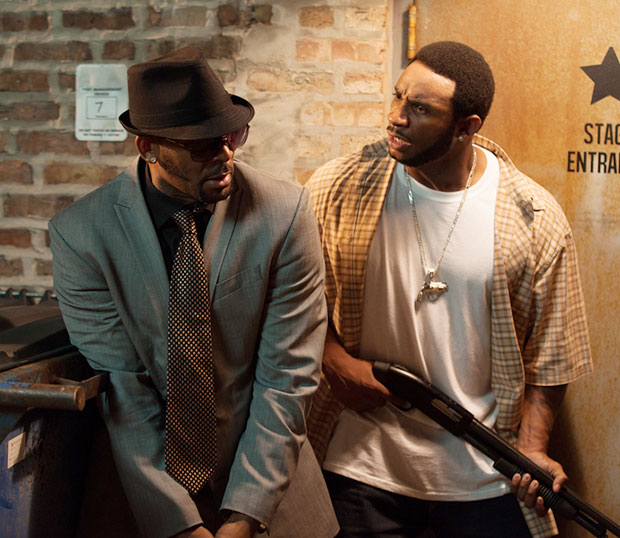 Now he's headed to Broadway, now he's opening the stage door… now he's back at the closet!
Some truly wonderful news emerged from New York City's Landmark Sunshine Theater on Monday night when performance artist/R&B star
R. Kelly
announced that he's working on turning his epic musical soap opera
Trapped in the Closet
into a Broadway musical. 
New York City-based writer/photographer Nadia Chaudhury, who attended the screening of the latest chapters of the cult sensation confirmed to Hollywood.com that Kelly, who appeared at the Q & A event, "said he's in the process of working out a Broadway deal and he has close to 85 chapters of Trapped in the Closet already." (Kelly also ended the evening with a crowd sing-a-long to his hit 90s song "I Believe I Can Fly." Woo!) 
Yes, you read that correctly,
close to 85 chapters
. That means the continually batsh**t saga of Sylvester and his sexual misadventure adventure could have at least 60 more chapters to go. Imagine Kelly, who told his audience on Monday night that, "Trapped in the Closet is an alien … I'm glad to be one of the astronauts to take this trip to a place unknown," penning — and possibly starring in — an entire Broadway musical. (According to
Gawker
, Kelly also hinted at a national tour.) That's going to be two-plus glorious hours of sex, violence, bad words, and characters like Pimp Lucius and Rosie speak-singing in the same tone, people! Expect this thing to run as long as
Cats
. 
Until Trapped in the Closet hits the Great White Way, watch this sneak preview of Chapter 23 in anticipation for IFC's screening of the lastest chapters this week. The Closet marathon begins on Thanksgiving and I can think of no better way to celebrate the holiday than watching this utter nonsense/brilliance. 
[Photo credit: Parrish Lewis/IFC]
More: 
New Smash Trailer Will Get You Very Excited, Tell You Nothing