Radiohead Singer's Eye Replaced By Nipple (In This Weird Tattoo)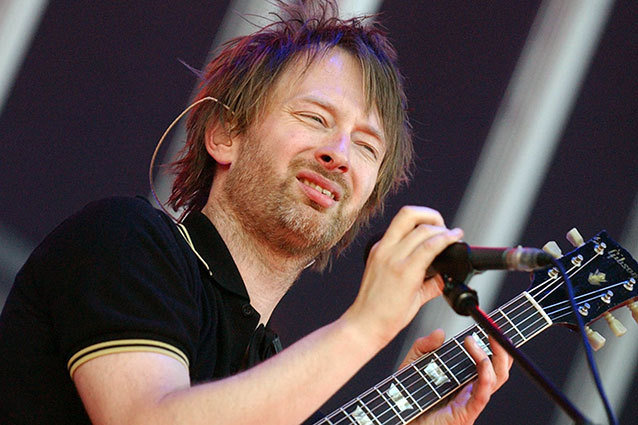 We can generally agree that Radiohead is awesome. And we can probably come to a similar agreement that Thom Yorke, the band's frontman, lead guitarist, and principle songwriter is the reason Radiohead is so awesome. And body art is, quite often, awesome. With a little transitive property magic, we can deduce that getting a tattoo of Yorke, as the leader of Radiohead, is also awesome. But this particular tattoo isn't so much awesome as the weirdest f**king thing we've ever seen. Yorke's famously "droopy" eye has been replaced by the tattoo-bearer's own nipple.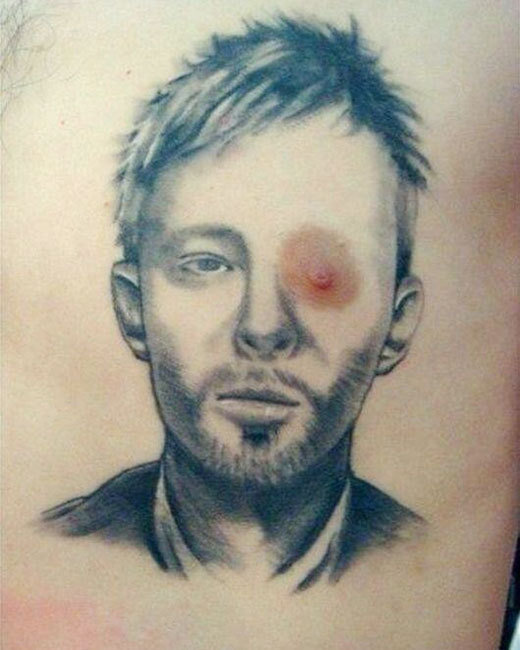 Sure, this may be the result of some fancy Photoshopping, but we're going to choose to believe that the Internet isn't that cruel. Who knows? This could be come the next big thing. 
Follow Kelsea on Twitter @KelseaStahler
More:
Justin Bieber, Put Your Creep Fan Art Away
We Really Hope This Gucci Mane Photo Is Real
17 Creative Pieces of 'Breaking Bad' Fan Art 
---
From Our Partners:


Eva Longoria Bikinis on Spring Break (Celebuzz)


33 Child Stars: Where Are They Now? (Celebuzz)