Randy Newman Satirizes Presidential Race in New Song 'I'm Dreaming' — LISTEN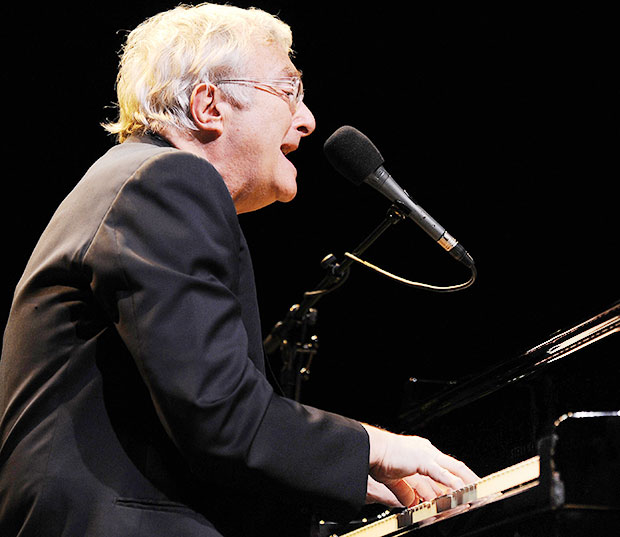 Perennial Oscar nominee and occasional Oscar winner Randy Newman has returned to his satirical roots with a song skewering anti-Obama sentiment called "I'm Dreaming". Don't expect to hear this one on a Pixar soundtrack anytime soon; the song — which Newman has made available for free download on his website — goes for cutting rather than cute. 
"I'm dreaming of a white President/ Someone whom we can understand/ Someone who knows where we're coming from/ And that the law of the jungle is not the law of this land," the celebrated 68-year-old artist sings on the track, satirizing the viewpoint of overt racism against
President Barack Obama
. 
He croons about the impending Presidential election in which Obama will go up against Republican candidate
Mitt Romney
, "He won't be the brightest, perhaps/ But he'll be the whitest/ And I'll vote for that." (In other words, you'll never get Randy Newman mixed up with
Ted Nugent
. Ever.) 
Newman, who said in a statement that he wrote the song in character, further argued, "I think there are a lot of people who find it jarring to have a black man in the White House and they want him out. They just can't believe that there's not a more qualified white man. You won't get anyone, and I do mean anyone, to admit it." 
The Grammy-winning singer/songwriter, who penned satirical classics such as "Sail Away" (a song about slavery) and "Political Science" (nuclear war) not to mention his famous hit "Short People", says a whole lot when he sings, "I'm dreaming of a white President/ Just like the ones we've always had." But he may have said the most when he ended his statement (in which he also encourages fans to donate to the
UNFC
) with simply these words: "Vote in November." 
Your move, Weird Al. 
Listen to Newman's biting, politically-charged "I'm Dreaming" here:
[Photo credit: WENN.com] 
More: 
Obama on Romney Controversy: Presidents Have 'to Work for Everybody' — VIDEO