Ray J, Your Song 'I Hit It First' Does the Exact Opposite of Make You Look Cool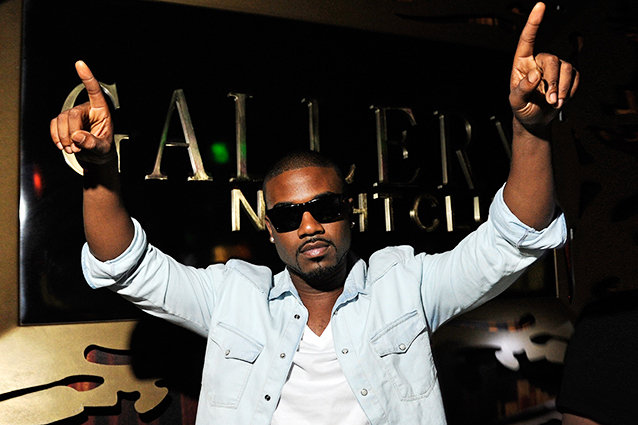 The average locker-bound high school student is likely to catch snippets of hallway conversation from his or her most venerable classmates and, more often than not, the discussion is centered on their latest sexual conquests. And many who play the reluctant audience to discourse of this nature — prideful declarations of recent intercoursal excavations — brave these waters with heads held high, knowing full well that eventually, high school will be over. And when that day comes, people will stop sucking so much.
We admire your optimism, hypothetical wallflower. But not everyone grows out of their adolescent bravado. And most unfortunately of all, some of these people are famous, which means we have no choice but to hear what they have to say. Case in point: Ray J, the music artist and reality television star who has released a new song, "I Hit It First," about his videotaped sexual affair with one Kim Kardashian. Oh, and Ray J, that generous denotation of you as famous is the last compliment I am going to pay you.
The singer/songwriter (actually, that's being mighty generous, too) chronicles his courageous pioneer exploit of a 23-year-old Kim K. Speaking for the underdogs whose brave contributions to the coital world have gone unsung, Ray J avows his superiority to the likes of Kardashian's present boyfriend Kanye West in his achievement of this groundbreaking act of fornication. Never forget, young men and women, never forget who hit it first.
If you want to listen to a 32-year-old man talk about how cool he is for having sex with a girl before some other guy had sex with that same girl, then check out the new song below. And then try and wrap your mind around the fact that this guy shares DNA with the wonderful Brandy.
Follow Michael Arbeiter on Twitter @MichaelArbeiter
[Photo Credit: David Becker/WireImage]
More:
Ray J Releasing Gross Kim Kardashian/Kanye West Single 'I Hit It First'
Bad Fashion Is Not an Excuse to Fat Shame Kim Kardashian
The Kardashian Sisters Sue Their Ex-Stepmother 
---
From Our Partners:


40 Most Revealing See-Through Red Carpet Looks (Vh1)


33 Child Stars: Where Are They Now? (Celebuzz)