'Real Housewives' Couple Kordell Stewart & Porsha Williams to Divorce Because She's Not a 1950s Housewife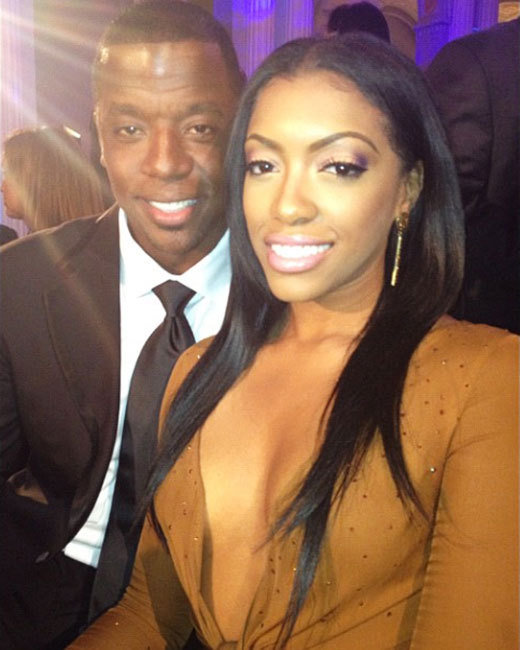 A couple comprised of a football star whose main priority in marriage is having an obedient partner who has dinner on the table at the same time every night and a reality TV star who wants to fly like a beautiful little bird doesn't appear to be working. Go figure. Real Housewives of Atlanta stars Porsha Williams and Korbell Stewart are getting a divorce, according to a report from TMZ. Although, if you've been watching Bravo's reality TV series, you'd  have known that this ruptured nuptial was only a matter of time. 
RELATED: 'Real Housewives of Atlanta' Recap: Working On Their Fitness
On RHOA, Williams is often afraid of partaking in fun, scandalous, trashy (choose your own adventure: adjective edition) events like attending a strip club with her fellow Atlanta housewives because her hubby wouldn't like it. When the couple is home together on the show, Stewart is shown to be demanding of Williams and when she expressed a desire to have kids, his answer wasn't that he wasn't ready, but rather that Williams herself wasn't ready. Yes, because that's how that works. 
RELATED: 'Real Housewives of Atlanta' Recap: Kenya Wants to Kill Her Boyfriend
The couple has been married since 2011 and, of course, have no kids together (because Stewart wouldn't allow it). The former Pittsburgh Steelers star filed for divorce on May 22, and while it's sure to affect the series (see: Every divorced Real Housewife in the history of the series getting w-i-l-d post-divorce) Bravo has yet to return our request for comment on the marital unrest and how RHOA may be affected. 
Follow Kelsea on Twitter @KelseaStahler
[Photo Credit: Instagram]
---
You Might Also Like:


15 Oscar-Winning Nude Scenes


10 Insane 'Star Wars' Moments You Didn't Notice