Fat British Batman Drags Criminal Into Real Life Police Station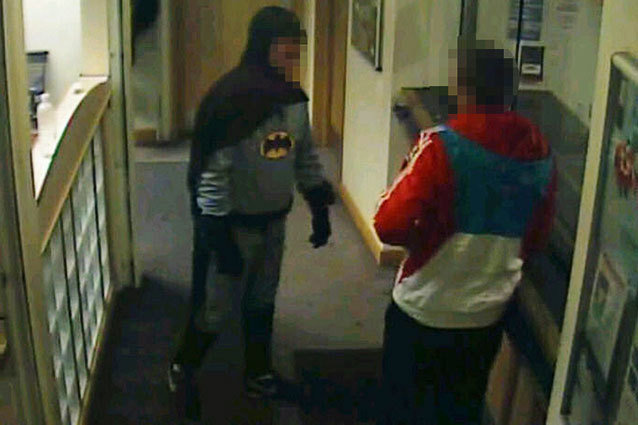 We've all watched The Dark Knight Rises and thought, "Man, it's gotta be really hard work to be Batman. What would it take to do that in real life?" You'd probably end up poor, beaten up, and left in a tattered pile in a parking garage somewhere after trying to stop a mugging. It wouldn't be pretty. 
But a man in the town of Bradford in the UK had a much better experience last week when he walked into the West Yorkshire police station with a criminal in tow and dropped him off with the authorities. We're not sure what the caped crusader said to the nice person behind the counter, but the crook was charged with fraud and handling stolen property. Before they could find out who was beneath the cape and cowl, Bruce Wayne — I mean, whoever this British bloke is — disappeared into the night to fight crime once again. 
RELATED: Whats the Big Deal About 'The Dark Knight Rises'?
Just like in the movies, now the police are looking for Batman and released these pictures of him hoping that someone would recognize the paunch and the old-school costume and turn in the vigilante. The Hollywood Reporter says a woman in a costume shop near the scene of the crime and the arrest claims she sold the man the costume and that he was tall and blond. She did not mention whether he looked more like Christian Bale or a late career Val Kilmer. 
Follow Brian Moylan on Twitter @BrianJMoylan
[Photo Credit: West Yorkshire Police]
---
From Our Partners:


40 Most Revealing See-Through Red Carpet Looks (Vh1)


15 Stars Share Secrets of their Sex Lives (Celebuzz)