Let's All Get Excited About Kerry Washington's Pregnancy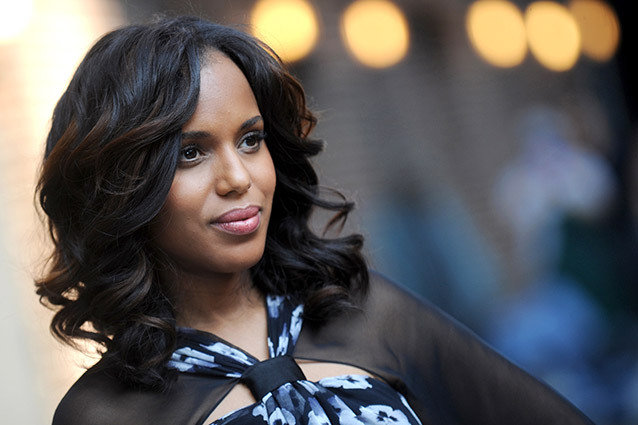 WENN
Last week Kerry Washington fans the world over let out a collective OMG as sources confirmed that the Scandal actress is expecting her first child. Over the summer Washington went off and got hitched to NFL player Nnamdi Asomugha, and now it looks like their family is getting ready to expand. But what does it all mean for us?! All good things, we believe. Here are just a few reasons to get excited about Kerry's bun in the oven. 
There Will Be A Human Being On the Planet Who Was Raised By Kerry Washington
Have you ever met Kerry Washington? Okay, probably not. But have you ever read any of her interviews? She's amazing. Insanely smart, acutely aware, and – obviously — crazy talented. And now there's going to be someone who gets to say that this amazing woman is his/her mother. That alone is reason to celebrate. Or reason to be insanely jealous of a baby. But why be jealous when that baby is eventually going to grow up and probably infect the world with its awesome genetic traits?
The Maternity Fashion Will Be Insane
This year Kerry Washington was named People Magazine's Best Dressed Woman In The World. That's quite a title, but we've seen her red carpet looks and she definitely deserves it. And now that she's with child, fashionistas the world over will be fawning all over her maternity wear, and all of the custom-made, bump-ready gowns she'll surely be rocking come awards season. It's gonna be epic.
They Write The Pregnancy Into Scandal And President Fitz Is The Babydaddy
One question Scandal fans have is whether or not the pregnancy will effect one of the biggest shows on television right now. Obviously, it will have some effect, but we have to wonder if Shonda Rhimes decides to write it into the script will that mean that the President of the United States will have a baby out of wedlock with his lover Olivia Pope? And if so, can the world handle that much scandal?
They Write The Pregnancy Into Scandal And Jake Ballard Is The Babydaddy
Okay? How crazy would that be? We all love Olivia and Fitz, but things have been heating back up between Olivia and Jake. Can we imagine a world where Olivia and Jake actually make a baby together?
They Don't Write It Into Scandal And We Get To Experience Olivia Pope From The Waist-Up For A Few Episodes
The truth is, we don't really see Olivia Pope getting pregs on the show. And while we wouldn't put it past the genius that is Shonda Rhimes, we also would be perfectly fine with a world where Olivia Pope remained baby-free. We'd all just have to laugh our way through a few episodes where they'd be concealing Washington's pregnancy behind lots of desks and various objects that Pope would be forced to carry about, for seemingly no reason. As long as the show's still on, we're pretty much cool with whatever.