18 Reasons You Must See One Direction In Concert
Tuesday night, I attended One Direction's Where We Are Tour at MetLife Stadium. Nothing will ever be the same.
1. To get the "fangirling" out of the way, just look at them: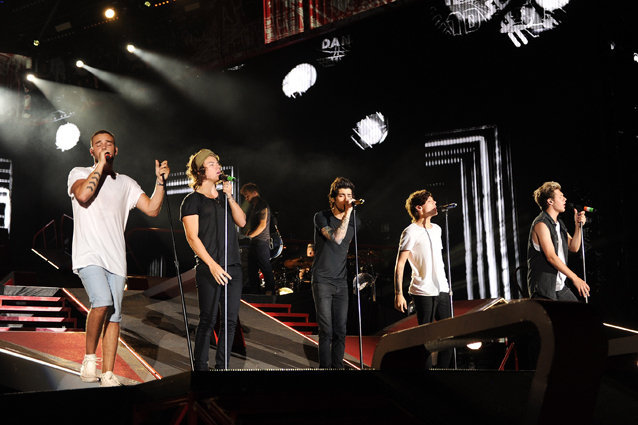 Getty Images/Kevin Mazur
It still amazes me that five men could be so attractive, yet so talented at the same time.
2. Another fangirl reason: They are SERIOUS eye candy.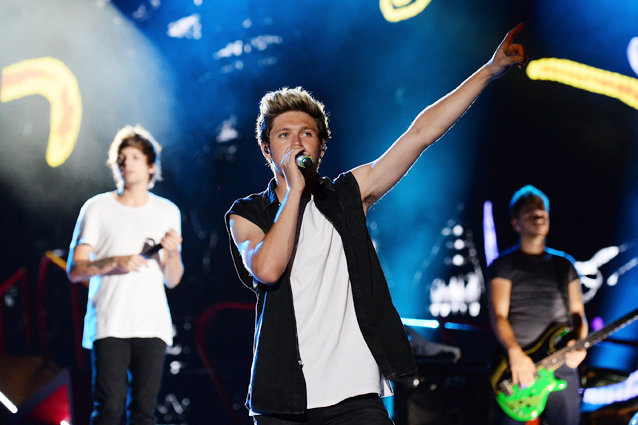 Getty Images/Kevin Mazur
My eyes have now been ruined for other men. Thanks a lot Niall.
3. Harry Styles dancing is something that can only be appreciated in person.
stolemydirection.tumblr.com
You can see videos of it online, but there is something uniquely different about witnessing him do it live. Plus, he'll spit water all over you and it's not gross.
4. Actually, all of their dancing is worth mentioning. Especially Niall, who taught everyone how to twerk. 
5. The boys are so humble and thankful. 
ermstyles.tumblr.com
Just last year, One Direction performed at the IZOD Center (top) in East Rutherford, New Jersey. Now, they have sold out MetLife Stadium (bottom), where the 2014 Super Bowl was held. Out of everyone, they cannot believe this. Niall and Liam both mentioned this amazing feat no less than 20 times. They honestly believe they wouldn't be where they are now without their fans.
6. They sing live.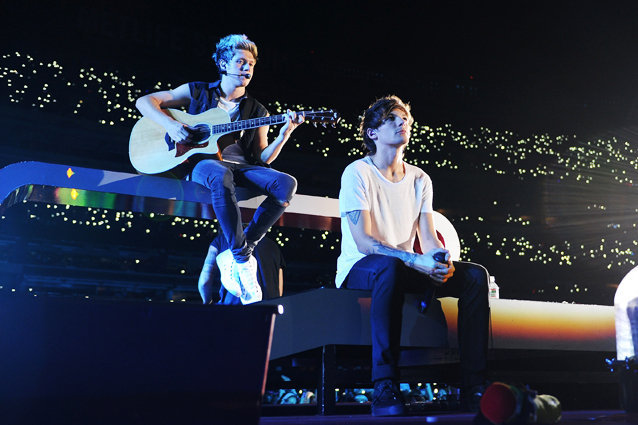 Getty Images/Kevin Mazur
Nowadays a lot of big name stars, not going to call anyone out specifically, don't sing live. There is no lip-syncing for these boys. So yeah, they don't sound exactly like they did on their album, but they sound real and amazing. It's perfectly unperfect, because it reminds you that they're real people, just like all of us. They're just rich, beautiful, and super talented, but still human.
7. They aren't some manufactured, "perfect" pop boy band.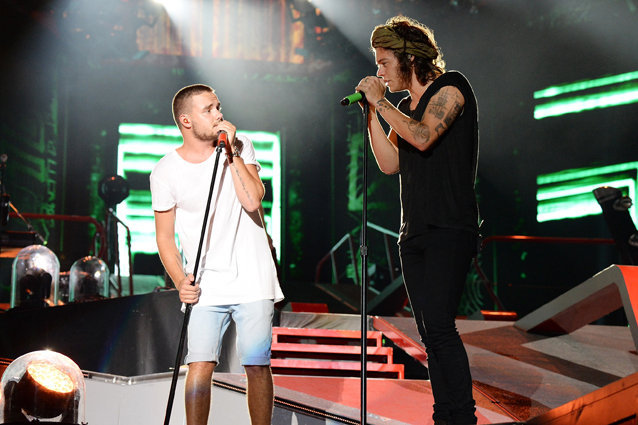 Getty Images/Kevin Mazur
I knew this going into the show, but it was so refreshing to witness it. They're not afraid to mess up. Niall missed one of his cues and was able to just laugh at himself and make a joke about it. Everyone laughed, obviously.
8. Zayn's high notes.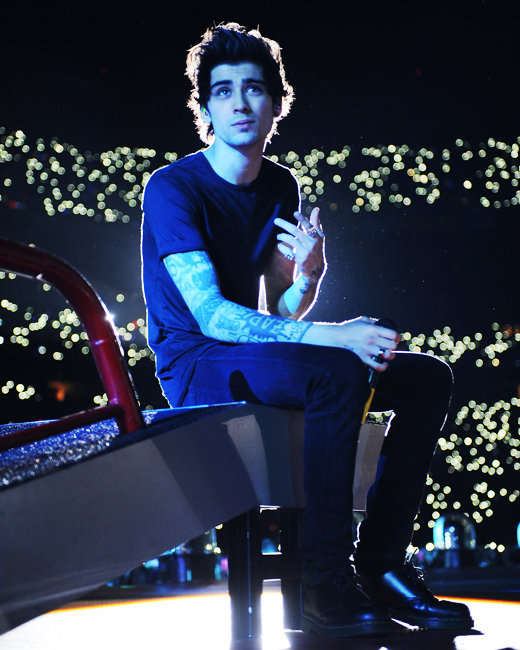 Getty Images/Kevin Mazur
In person, these are actually felt all the way down to your bones. Expect chills.
9. Harry will make jokes/segues so corny that they're actually funny. 
wtfuckzaynno.tumblr.com
Such as: "Hug the person next to you. Really hug them! Are you feeling hugged? Are you feeling…Alive?!" He then proceeded to hug one of his security guards before singing. 
10. You get to meet Daddy Direction.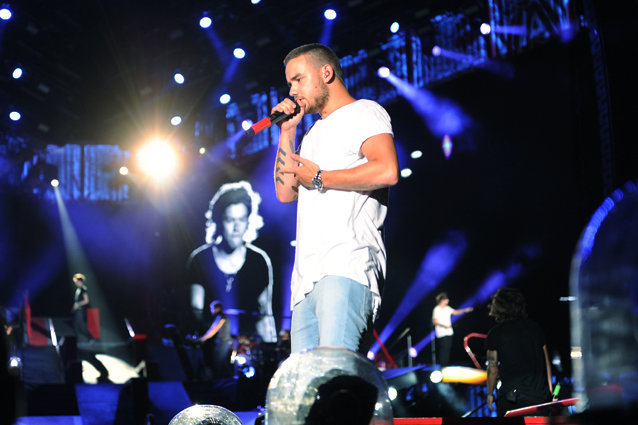 Getty Images/Kevin Mazur
You might think Liam has grown out of his title as Daddy of the band, but at their concerts, you'll learn that's totally not true. He's their leader, taking charge of blowing kisses to fans, winking left and right (I swear I got at least one my way), and he's the first to start saying thank you. 
11. It's so obvious that they're having a great time, which means you have a great time.
Getty Images/Kevin Mazur
No matter where your seats are, you can hear Louis's laugh as he jokes around with his 4 best friends. You might be 5 feet from him, or 1,000, it will still make you smile.
12. They don't have routine choreography*.
stolemydirection.tumblr.com
*If they have any at all. Anyone who saw This Is Us knows that they do, but don't expect to watch them matching dance steps and hitting all their marks. Harry is going to be in one corner of the stage, blowing kisses to a girl as he waggles his eyebrows in time with his hips, while Liam is bouncing up and down in time with the music.
13. You get to see how expressive their faces are up close.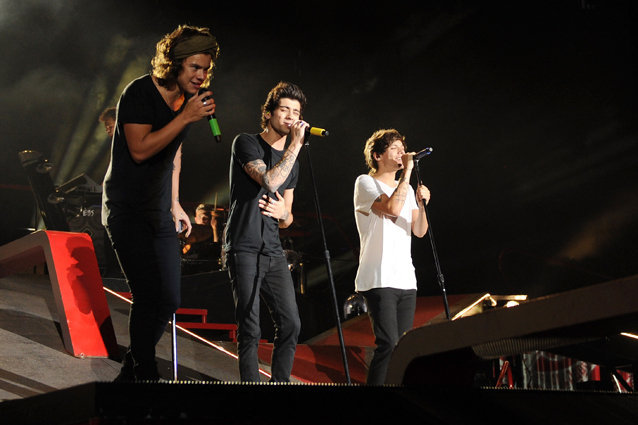 Getty Images/Kevin Mazur
Their emotions are clearly written on their faces. Meanwhile, your emotions are all over the place, making you kind of want to cry, scream, and faint.
14. You also get to witness how weird they are. Like, Harry Styles taking a banana break.
wtfuckzaynno.tumblr.com
Everyone else is singing I Would and Harry's just eating a banana. Your friends saw that online? Well, you saw it in person and it was so wonderfully odd, you smiled all the way home.
15.What Makes You Beautiful will make you feel things.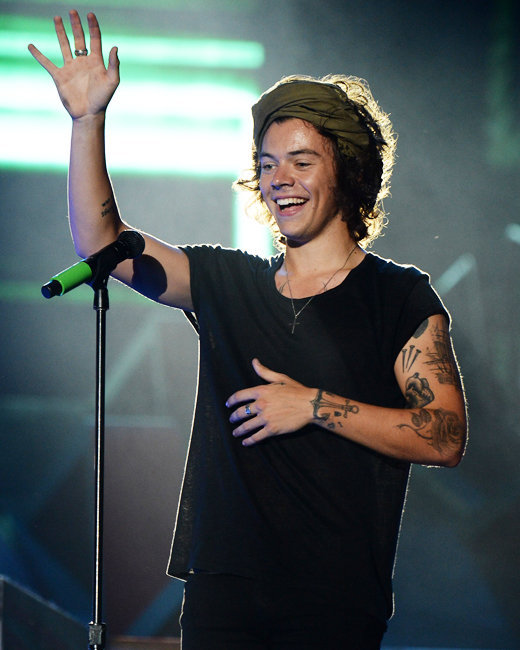 Getty Images/Kevin Mazur
It manages to capture the essence of that first hit single, when they were still young and new, but the sound is mature now. It just goes to show how much they have grown these last few years. For a fan, it's the ultimate ~feelings~ moment.
16. You can watch Liam fangirl over Niall. 
gentledomliam.tumblr.com
gentledomliam.tumblr.com
Sorry to all the Niall girls/guys. I think Liam wins this one.
17. It's not actually a Tween infested mob, as you might have predicted.
larryfaketweets.tumblr.com
I'm the first person to admit that I fully expected to be surrounded by girls 10 years younger than myself. It was the exact reason I was skeptical about going to a concert for years now, because I didn't want to stick out like a sore thumb. That's not to say there aren't a bunch of kids/teenagers there, but you'll be pleasantly surprised to find yourself among your own peers too. I mean, they're selling beer every 5 feet; obviously One Direction has got a bit of an older crowd now.
18. Best Song Ever live will convert any non-fan out there.
professional-fangirl23.tumblr.com
It might not be their best song ever (personally, I love Happily) but it's their best performed song ever. You can't sit still when they're performing it. You can't keep quiet. Your body will react instinctively to the song, forcing you to dance and shout along to all of the words. The only down side is there was not this much butt wiggling. 
Moral of this story: Even if you're only a little bit of a fan and One Direction is coming to an arena near you, BUY TICKETS NOW. Any seat is a good seat, since you can probably hear Zayn hit that high note in You & I from 25 miles away.