Reese Witherspoon Cancels 'Jimmy Fallon' Appearance Following Arrest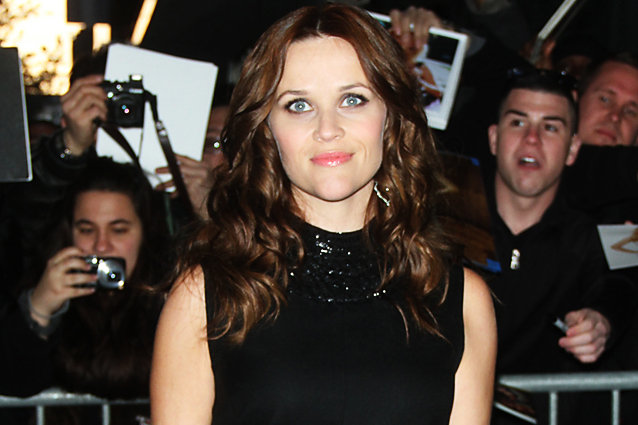 It's never easy to cope with the after effects of an embarrassing stunt that you pulled while drunk. Avoiding the topic and keeping to yourself is probably the best thing that you can do to let the heat of the mistake cool down — and that's exactly what it seems like Reese Witherspoon is trying to do now, following her arrest on Friday.
Witherspoon has been opting out of appearances following last week's bust. According to E!, Witherspoon — who was arrested for disorderly conduct after she allegedly got into a shouting match with a police officer — canceled her Good Morning America appearance. She was reportedly scheduled to film a segment for Wednesday's episode on Monday, but was a no show. Next, the "sorry" actress reportedly bailed on a Tuesday night appearance on Late Night with Jimmy Fallon.
Witherspoon was supposed to be promoting her new film Mud, but it seems like she is just too embarrassed by Friday's arrest, even after she has offered an apology for going off on the cop. For those of you who don't know what happened, Witherspoon's husband Jim Toth was pulled over for wreckless driving and Witherspoon reportedly hasseled the arresting officer. She reportedly said to him, 'Do you know my name? … You're about to find out who I am … You are going to be on national news.'" 
While Witherspoon did show up to the New York premiere for her film Sunday night, do you think the actress made the right decision to cancel these other appearances? Or should she have bucked up and shown how "deeply embarassed" she truly is?
Follow Lindsey on Twitter @LDiMat.
More:
Reese Witherspoon Apologizes for Being a Jerk to the Cop 
Reese Witherspoon and Jim Tooth Arrested for DUI Incident
Stevie Nicks Says Reese Witherspoon Is Too Old to Play Her in a Movie 
---
From Our Partners:


Eva Longoria Bikinis on Spring Break (Celebuzz)


33 Child Stars: Where Are They Now? (Celebuzz)