There's Another Reese Witherspoon Arrest Video: Reese Gets a Scolding from Husband Jim Toth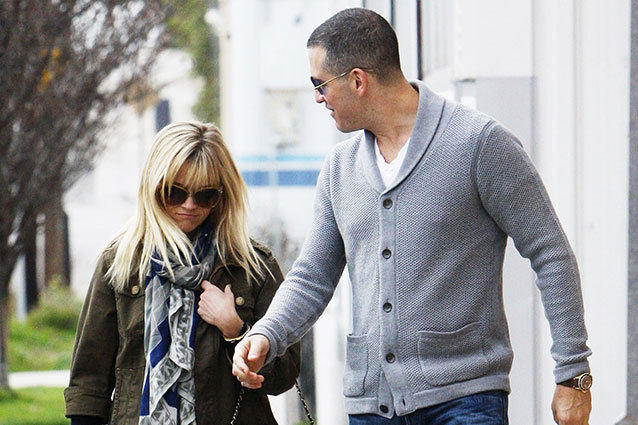 Reese Witherspoon should have kept her mouth shut the night that she was busted for obstruction of justice and her husband Jim Toth was arrested for DUI. But she didn't — and now the Oscar-winning actress is still dealing with the consequences. On Thursday night, TMZ released three embarrassing videos of Witherspoon and Toth's arrests. And on Friday, the gossip site released a fourth one. 
The new video only shows a view through the windshield of the police car — but while you can't see Witherspoon, you can hear her. In the first part of the video, Witherspoon argues with the cop, name-dropping herself in an attempt to get out of trouble. As we all now know, that doesn't fly. But in the second part of the video, as Witherspoon and her husband sit in the back of the police car, a slurring Toth admonishes her for getting out of control. "He's arresting us. For what? What have I done?" the 37-year-old actress can be heard demanding of her husband in the video. "He told you to stop," Toth replies.
"I'm an American citizen," Witherspoon tells Toth. "I can say whatever I want to on free ground. He does not have jurisdiction over the ground he speaks on. He does not. I'm allowed to say anything I want to say."
Toth didn't want Witherspoon to get involved in the first place, though. "All you should have done is let me get arrested," he says. "Arrested for what?" she asks. "A DUI," he responds. 
Drunkedy-drunk Witherspoon then asks, "What did I get arrested for?" "You wouldn't listen to what he said," Toth replies. "It just turned it really bad." 
He was right. It did turn really bad. Listen to the video below.
New Video:
Other Videos:
Follow Lindsey on Twitter @LDiMat.
More:
Watch Video of Reese Witherspoon's Arrest
Alcohol Makes Reese Witherspoon Think She's Pregnant
Reese Witherspoon Fined for Disorderly Conduct 
---
From Our Partners:


What Happened to 33 Child Stars (Celebuzz)


40 Most Revealing See-Through Red Carpet Looks (Vh1)