Richard Belzer's Morning Included Molestation, Sodomy Jokes and a Nazi Salute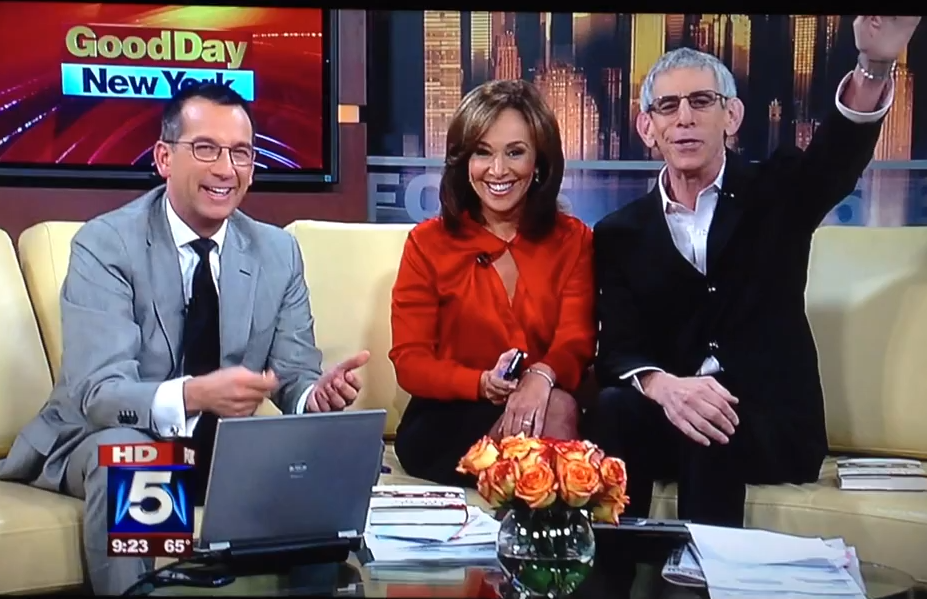 One of Law & Order: SVU's favorite detectives is in the hot seat himself this afternoon after a bawdy and outrageous appearance on a local FOX affiliate this morning.
Sitting in with Good Day New York hosts Rosanna Scotto and Dave Price, actor Richard Belzer was asked whether or not Price's resemblance to the star could nab him a guest role as his brother on SVU. Belzer's off-the-cuff response seemed to make everyone uncomfortable: "A thought. If he gets molested and banged in the ass, maybe, I don't know."
Price's reaction was quick–"Do we have a five-second delay?" and Belzer tried to recover from the joke by saying he meant "banging" as in "banging into a piece of furniture." (Because apparently molestation jokes are A-OK in the morning, just not the butt sex ones.) According to E!, Belzer's rep claims that the joke was made "pertaining to the material of Richard's TV show, which he tweaked at the last minute to make about furniture." Belzer's rep is referring to the oft-explicitly sexual nature of the crimes discussed on SVU.
Making sure that this wasn't the only thing people would be talking about, though, Belzer made sure to add in a quick Nazi salute to show his disdain for the parent company of the show: FOX News.
Belzer, who is Jewish, ended his segment with a "say heil to all your colleagues at the other division" and one-armed salute. Don't believe it? Check out the clip below:
Hollywood.com could not reach Belzer's rep for comment.
[Photo Credit: FOX]
Follow Alicia on Twitter @alicialutes
More:
Richard Belzer Defends Nazi Salute
Taylor Swift and the Significance of 'Red'
Web Site Mistakenly Runs Picture of Real Housewife With 'RuPaul's Drag Race' Contestant's Obit
From Our Partners:

Caught In the Act: Chris Brown Photographed Leaving Same Hotel Where Rihanna Is Staying — PHOTOS
(Celebuzz)

(Celebuzz)