Rick Ross and Young Jeezy Allegedly Brawl at BET Hip Hop Awards — REPORT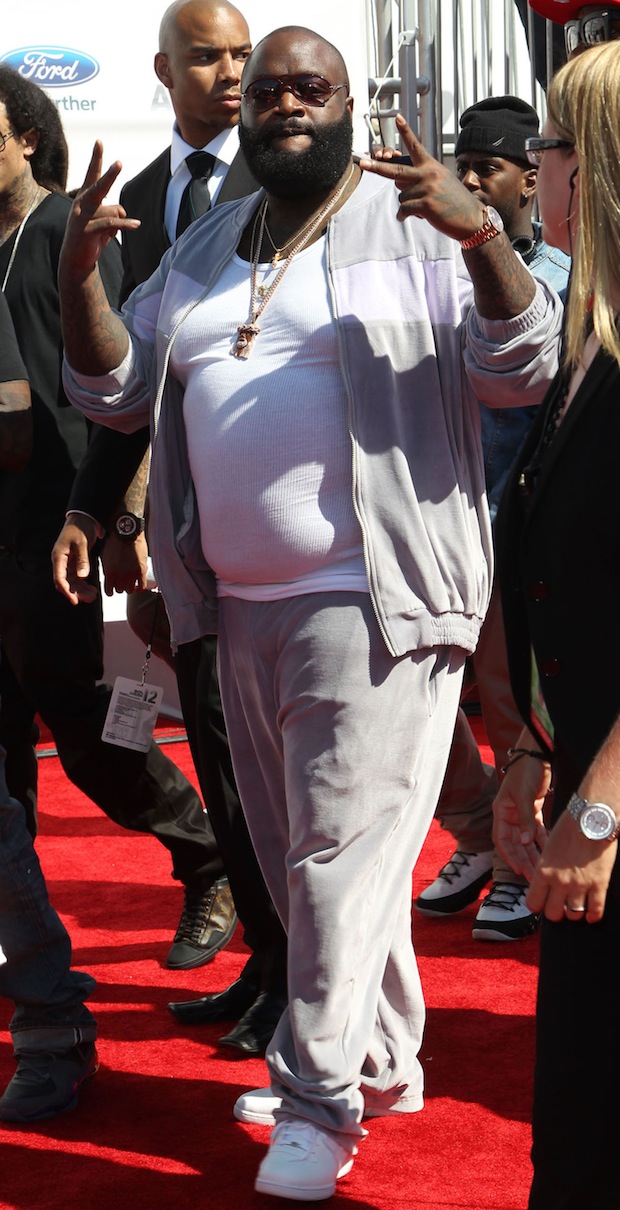 So much for Saturday night's filming of the 2012 BET Hip Hop Awards being about the celebration of hip hop. Multiple reports are saying that an ugly confrontation broke out backstage during the filming of the ceremony, and that the fight possibly escalated into the parking lot. According to MTV, Young Jeezy and Rick Ross' camps are the ones who allegedly got into it backstage. The report also suggests that 50 Cent's G-Unit boys and Ross' Maybach Music squad might have been involved in a separate incident. There are also conflicting reports as to whether or not shots were fired in the parking lot.
BET.com confirms that a fight definitely went down between two camps backstage, though the site does not identify who was involved. They do report, however, that Atlanta police and security guards at the awards show helped break up the altercation. TMZ caught the alleged fight on video, which can be seen below.
BET has officially released a statement regarding Saturday's events. "BET Networks works very hard to bring the best in entertainment to the city of Atlanta," the statement reads. "For the past 7 years BET has celebrated the true art form of Hip Hop. Due to some misjudgment of select attendees, it is unfortunate that certain incidents took place. BET Networks does not condone any type of violence. Local authorities are working to resolve the situation as quickly as possible."
Despite Saturday's alleged incident, the network still plans on airing the 2012 BET Hip Hop Awards on Oct. 9.
[Photo Credit: Wenn]
Follow Lindsey on Twitter @LDiMat.
More:
Anne Hathaway Weds Fiance Adam Shulman