Rick Santorum: 'You Can Kill Things and Still Like Them'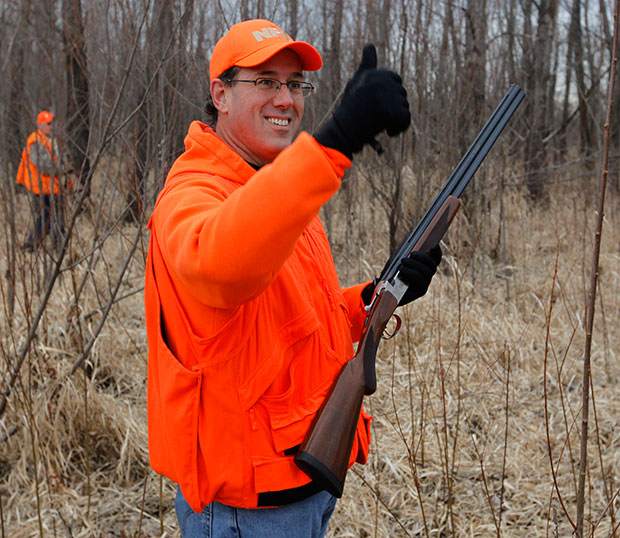 Former Pennsylvania senator Rick Santorum likes Big Bird plenty, he told CNN host Piers Morgan on Thursday. He also, however, wants to kill and eat him. No, this is not a joke, just a very poor choice of words.
Santorum appeared on CNN Thursday to discuss how Mitt Romney fared in his first Presidential debate with President Barack Obama. During and immediately following the debate, it was Romney's remarks about defunding PBS (and with it, Big Bird), not his stance on health care or the Wall Street bailout, that had everyone buzzing. And so, this is the point that Santorum chose to address with Morgan.
After Morgan asked Santorum if he, like Romney, would "kill Big Bird," Santorum said, "As a matter of fact, I've voted to kill Big Bird in the past. So, I have a record there that I have to disclose." He should have stopped there. But, luckily for the Internet (not so much his reputation), Santorum continued. "That doesn't mean I don't like Big Bird. I mean, you can kill things and still like them. Maybe to eat them, I don't know."
Let's rewind a second. "You can kill things and still like them."
If Santorum ever decides to run for president again, at least he'll know he has the murderer demographic on his side. Unfortunately, convicted felons can't vote for President.
Follow Abbey Stone on Twitter @abbeystone
[Photo Credit: AP Photo/Chris Carlson]
More:
UPDATE: 5 Reasons Mitt Romney Hates Big Bird
2012 Presidential Debate: Who Won: Barack Obama or Mitt Romney?
Pizza Vs. Burritos: The Pop Culture Election — Round 2
From Our Partners:

Kate Upton Poses Topless for Cosmopolitan's November Issue — PHOTOS
(Celebuzz)
(Celebuzz)