'Boy Meets World' Stars Danielle Fishel and Rider Strong Got Married This Weekend!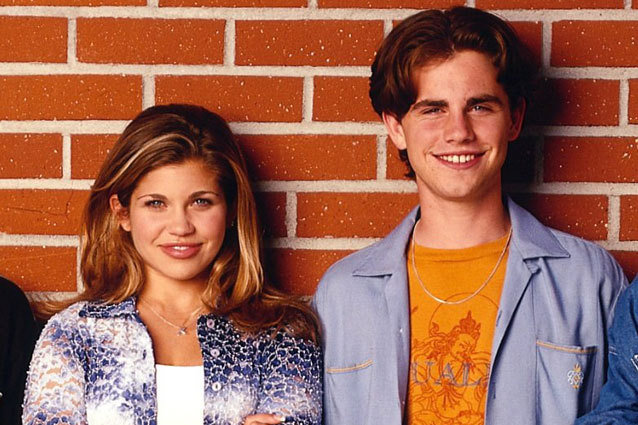 ABC/Getty
Hey Boy Meets World fans, Topanga and Shawn got married over the weekend! … Except not in the way you were hoping.
In a cute coincidence, Rider Strong and Danielle Fishel both happened to get married to different people over the same weekend. Strong married long-time girlfriend Alexandra Barreto in a camp-themed ceremony in Oregon. The weekend wedding included festivities like a talent show and a rope course while guest accommodations included bunk beds. Fishel, on the other hand, married Tim Belusko in a more scaled-back event in Los Angeles that the actress' rep told People was "short and sweet." Unfortunately, this isn't some alternate version of the '90s sitcom where Cory falls in a ditch to never be seen again, and years of repressed feelings lead to love between Shawn and Topanga. Some Boy Meets World fan fiction sites got really excited for a minute there.
The big question is: whose wedding did Ben Savage attend? 
Fishel and Savage will reprise their roles in the Boy Meets World Spin-off, Girl Meets World, which will follow the adventures of Cory and Topanga's daughter, Riley Matthews.