Rihanna's 'Hideous' Fashion Line Slammed — Would You Wear It?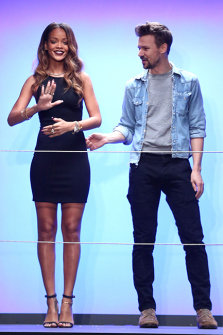 After being named to countless "best dressed" lists for her gorgeous, floor-length red gown at the Grammys, Rihanna isn't winning such glowing reviews for her new fashion line. The 24-year-old singer debuted the collection on February 16 at London Fashion Week and, let's just say, the critics' claws came out.
The Daily Beast called the edgy, '90s-grunge-infused line a "horror show," describing the clothes as "hideous and without an ounce of panache or style between them." Ouch, tell us how you really feel, guys. 
Meanwhile, Britain's Guardian newspaper took a slightly gentler but still critical approach, saying that "for keen fashion enthusiasts who look to London for innovative ideas this 120-piece collection undoubtedly fell short."
RELATED: Rihanna Strips Down in New Video
Even Rihanna herself would have to admit that the clothes aren't meant for everyone (except for maybe, well…her). And as Beast writer Tom Sykes explained, "If you only feel capable of wearing clothes on the lower half of your body if they are slashed up to your waist, then again, you are in luck."
But what do you think, readers? Is it as bad as the fashion crowd says? Take a look at some of the looks by clicking on the link below!
GALLERY: Rihanna's Controversial New Fashion Line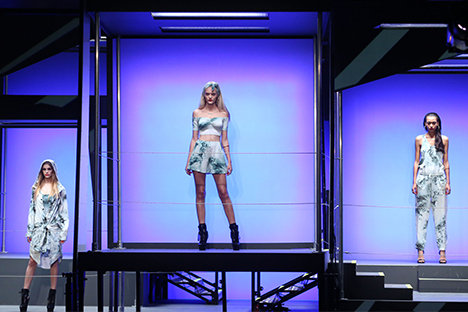 [Photo Credit: Wenn]
---
From Our Partners:

Bradley Cooper Dancing Is Surprisingly Awkward (Vh1) 

Kate Upton Bares All in Nothing But Body Paint: Video (Celebuzz)