Rihanna Hospitalized: Tweets Photo of an IV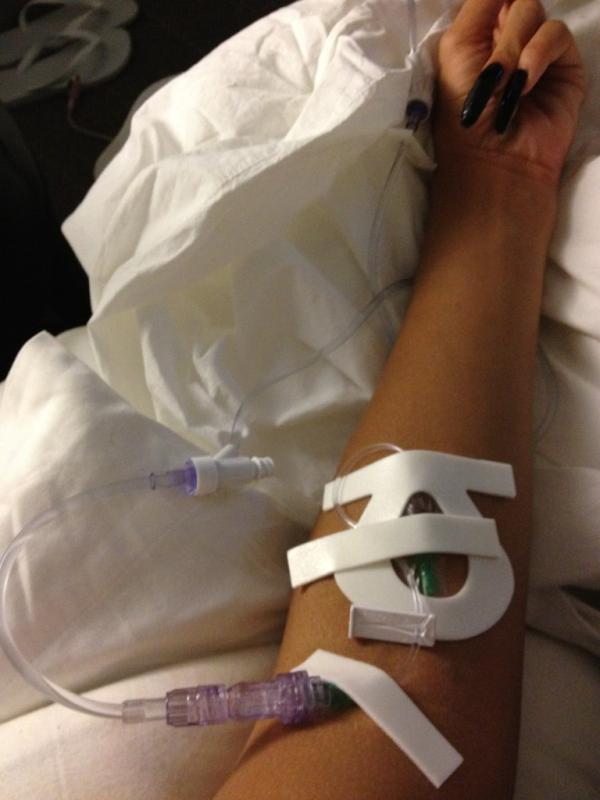 It seems that Rihanna's busy work schedule has finally taken a toll on her. According to reports, the actress/singer was hospitalized after the Met Costume Institute Gala Monday night. Rihanna all but confirmed the news herself on Tuesday when she tweeted a picture of an IV drip hooked up to what appears to the Battleship star's arm.
While Rihanna's reps have yet to confirm that the 24-year-old star was, in fact, in the hospital, she tweeted the IV pic after a fan wrote to her saying, "What da fuxx good?! You been quiet all day." The singer also revealed on Saturday that she had been battling an illness. "Phuck bein sick!" she tweeted.
Get well soon!
[Media Takeout, Twitter]
More:
'SNL' Recap: Eli Manning Scores