Rihanna Misses Her Butt and Can't Stop Talking About It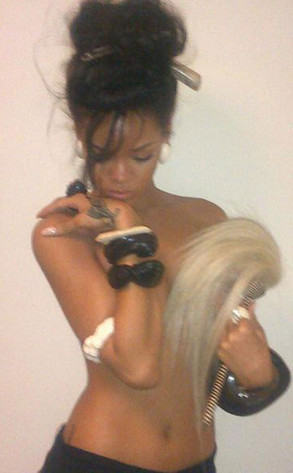 Call Angela Lansbury, Cops or the Scooby gang. Rihanna's butt is missing and she's ready to put out an APB. 
Understandably, when you had a world-famous butt like the singer's, you apparently get pretty attached to the thing — especially when it disappears into thin air (or after, say, losing 10 pounds). 
But the Barbadian Grammy winner is downright obsessed with her mysterious missing booty. And she wants the world to know. In the new issue of Harper's Bazaar, she tells the mag: "I miss my ass. It just went away! I need a butt. I have an idea of one, but it's not living up to its full potential right now."
And it's not the first time she's talked about that AWOL rear-end: 
"I'm working on getting [my butt] back," she told
People
magazine in March. "It used to be my favorite body part, but now it's disappeared!"
 "I went way too far," she says. "I prefer myself a bit chunkier. I want my old butt back." — Us Weekly in May
"I envy this ass, are you kidding me?" her 
Battleship
 co-star Brooklyn Decker said to her in April. "What ass?" Rihanna responded. 
Have you seen Rihanna's missing butt? If found, please contact her on Twitter.